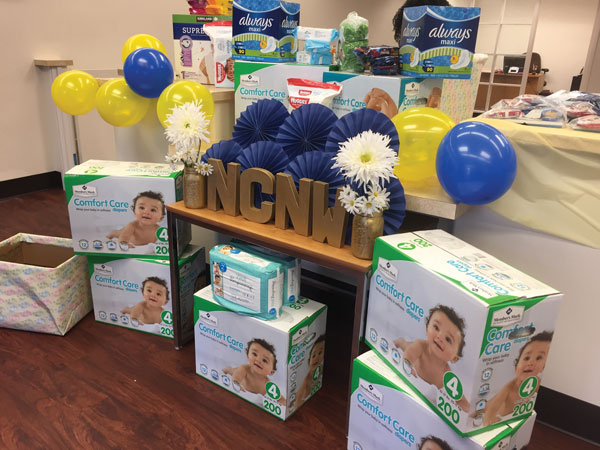 Nearly 3,000 diapers, along with baby wipes and feminine hygiene products were distributed to Option House residents and homeless women and children thanks to the National Council of Negro Women's Inland Empire Section's 1st annual Diaper Drive.
The inaugural event held Dec. 10 was a partnership between the group and Sam's Club's of Ontario and Riverside.

"We are honored to be part of this event," said Alex Garcia, Ontario Sam's Club marketing coordinator, in a news release.
"Sam's Club understands how important is it to give back, especially through this opportunity to help women and children who are displaced from their homes due to domestic violence and other hardships. We are glad that our donation will help Option House and others."
The diaper drive sparked after NCNW I.E. wanted to provide more than financial support to Option House, its long-time service partner.
"They told us how badly they needed diapers for the babies and toddlers staying with their mothers," said NCNW I.E. Section Member Gerri Foxall-Kater, in the news release.
"Diapers and other toiletries may seem like a basic need, but for the women dealing with such traumatic situations and still trying to care for their children with little or no resources, well we understood how important filling this need would be."
As part of the drive, Sam's Club of Riverside donated 2,000 diapers toward the cause and Sam's Club of Riverside provided emergency snack bag giveaways each with a back-up diaper for families on the go.
To learn more about NCNW's activities, meetings, and events, visit the group on Facebook at NCNW Inland Empire Section.