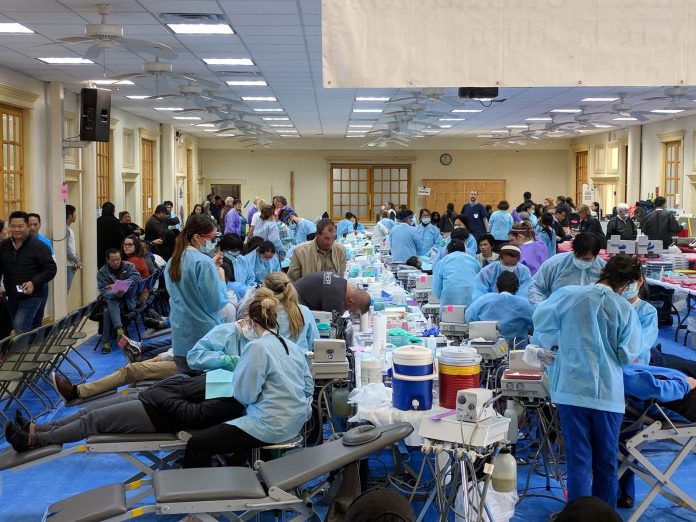 Remote Area Medical- RAM — a major non-profit provider of mobile medical clinics delivering free, high-quality, dental, vision and medical care to underserved and uninsured individuals—is coming to San Bernardino. Services available at the clinic will include dental cleanings, dental fillings, dental extractions, dental x-rays, eye exams, eyeglass prescriptions, eyeglasses made on-site, women's health exams, and general medical exams.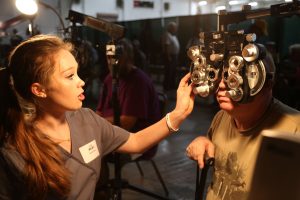 All RAM services are FREE and no ID is required. Remote Area Medical will operate the clinic at Concorde Career Center, 201 East Airport Drive, San Bernardino, CA 92408, on October 27 – 28. Typically, RAM opens the clinic parking lot no later than 12 a.m. midnight on the first night of the event (Saturday, October 27).

Ticket distribution usually begins at 3 a.m., and patients are then served in chronological order according to their ticket number when clinic doors open, which typically occurs at 6 a.m. This process will repeat on Sunday, October 28. In some situations, such as inclement weather, volunteer cancellations, or other circumstances outside of RAM's control, ticketing may occur earlier than 3 a.m. RAM encourages everyone who would like services, especially dental services, to arrive as early as possible.
According to U.S. census data, the poverty rate in San Bernardino, California is 32.3%, which far exceeds the national average of 12.7%. Additionally, one out of every five people under the age of 65 lacks health insurance coverage. Because of these factors, RAM expects to treat more than 500 people from San Bernardino and surrounding communities during the two-day clinic.
"Remote Area Medical has long provided care in Southern California. Despite being one of the wealthiest areas of the country, there continues to be a lack of access to affordable healthcare in the region. As long as we are able, RAM will continue to be there to ensure people aren't suffering," said Jeff Eastman, chief executive officer of RAM. The most recent RAM clinic in California was held in Garden Grove last October, but has also operated clinics in Los Angeles, Oakland, Sacramento, San Jose, and Coachella, among other cities.
There is still a need for additional vision and dental professionals to volunteer their time and skills in San Bernardino. Because of relaxed licensing laws in the state of California, professional volunteers do not have to have an active license in California, meaning practitioners from other states are welcome to provide care at the clinic. For more information about volunteering at a RAM mobile medical clinic, please visit www.ramusa.org or call 865-579-1530.