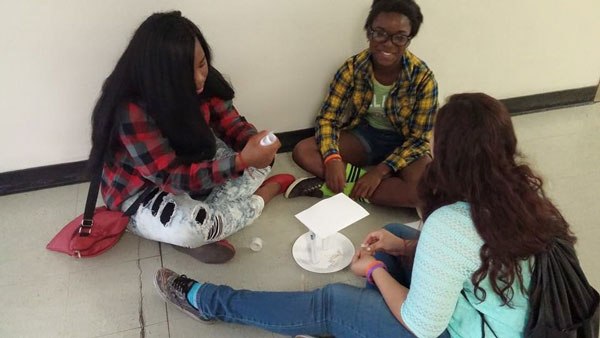 Approximately 10 San Bernardino City Unified School District female high school seniors will be receiving scholarships on behalf of the Young Women Empowerment Foundation, according to founder Gwen Dowdy-Rogers.
The nonprofit organization will be hosting their 2nd Annual 'Step N Style' fashion show at the Shandin Hills Golf Club on January 6 to raise money for the awards.

The yearly 'soirée'–the french word to describe an evening party or celebration–is held by the Young Women's Empowerment Foundation to help young high school girls receive funding for college, while also highlighting women's achievement in fashion design and modeling.
"This is an opportunity for young women to come out to interact and encourage each other," expressed Dowdy-Rogers. "We're motivating them to follow their passions."
A meet and greet is scheduled for 6 p.m. on that day, followed by the fashion show at 8 p.m. Community leaders, such as Hardy Brown II, Terrance Stone, and Joseph Williams (The Fellas), and law enforcement officers will act as models for the show.
"We want to highlight those who give back to our community," said Dowdy-Rogers.
Young Women Empowerment serves to strengthen the character of young girls in San Bernardino, according to the nonprofit's mission statement. The program seeks to empower young women to achieve their highest potential, particularly in education, while also inspiring them to return as leaders and mentors.
Dowdy-Rogers said the scholarship is named after former Cal State San Bernardino and Cajon High School student Tyrahh Stafford, who passed away in 2015. Stafford was a beneficiary of the program–having been mentored by members of the organization and later returning to advise young girls in college.
"She inspired a lot of people," Rogers said. "She was an example of how strong some women could become with the right support. All we want them to do is succeed, and later return to uplift someone else."
The organization's Chief Executive Officer Devona Robertson believes the scholarships are a source of motivation for both the young women and mentors.
"It's a huge role we play," Robertson said.  "We're planting the seeds in order to bear the fruit. That's the mindset we need to have when speaking to these ladies."
To RSVP, visit the Young Women Empowerment Foundation's website at http://www.youngwomenempowerment.org. For more information, contact Devona Robertson at (909) 965-0810.