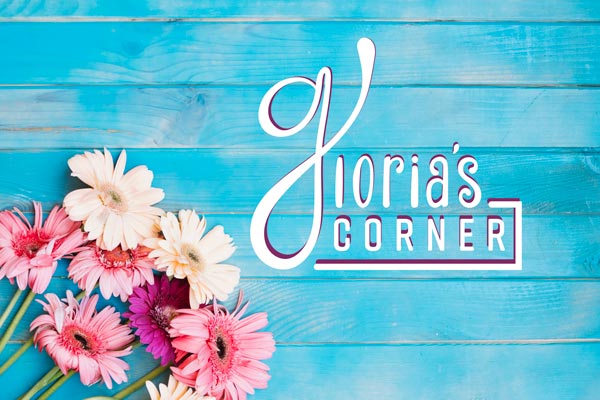 Workshop:
Sunday, November 18 – Inlandia Institute In Partnership with Riverside Art Museum presents Writing Workshop from 2:00 to 4:00 p.m. at the Riverside Art Museum (RAM), 3425 Mission Inn Ave, Riverside. This workshop, led by Frances J. Vasquez, will use inspirations from current exhibitions at RAM to give voice to the migration stories of our multicultural community. Participants will view artwork and with guided prompts reflect on their family's migration stories or imagine their own creative immigration adventure. The workshop is free for RAM members. For information call (951) 684-7111.

Book Club:
Now to November 17 – the Young Readers' Room at the A. K. Smiley Public Library, 125 W. Vine Street, Redlands, is participating in this year's Bakers Book Club through the San Bernardino County Library. To participate visit any participating library and sign up. Libraries in San Bernardino City and Colton are also participating. The Club is open to youth between the ages of 4 to 17 and must have a parent or guardian to sign to acknowledge reading accomplishments at each level. A voucher for a free Baker's food item will be issued as reading goals are met and for those accomplishing level 3 goals, their names will be entered into a drawing for a Samsung Galaxy Tab A.
Exhibits:
Now to November 20 – the Dutton Gallery housed within the RAFFMA Museum will display "Reclaiming Myth" a joint collaboration between California State University, San Bernardino (CSUSB) and the MexiCali Biennial. The project is organized by Professor of Art Ed Gomez, and includes the work of Artist in Residence Mely Barragan, and CSUSB students Ryan Clark, Paul Garcia, Melora Garcia, and Juan Nevares. For information on exhibition hours and directions to the campus museum/gallery call (909) 537-7373 or visit raffma@csusb.edu.
Now – December 11 – the California State University San Bernardino Anthropology Dept. presents "InlDignity" an exhibit aimed at exploring and dismantling intolerance through the experiences of Inland Empire residents. In/Dignity takes its title from a double entendre simultaneously reading as a single word – indignity – and two separate words – in dignity. These two meanings capture precisely what the exhibit examines: experiences with oppression, discrimination, bigotry, exclusion, stigma, and prejudice, and simultaneously the pride and self-respect that is necessary for everyone facing injustice. The Museum is located in the university's College of Social and Behavioral Sciences building's third floor, room SB-306. The Museum is open 9:00 a.m. to 4:00 p.m. Monday-Friday. For information and to arrange tours call the museum director at (909) 537-5505 or visit: https://csbs.csusb.edu/anthropolgy-museum. Admission is free, parking is $6.00.
Now to December 15 – the Robert and Frances Fullerton Museum Of Art (RAFFMA) at California State University, San Bernardino presents Calafia: Manifesting the Terrestrial Paradise, a group exhibition featuring 30 artists from California and Mexico that seek to explore the spirit of California by using the mythological Black female warrior Calafia and her army of Amazon women as inspiration. She is the namesake and ruler of the fictional island of California and the subject of a sixteenth-century opus establishing her place as a powerful influence on California, a region spanning both sides of the U.S. and Mexico border. The exhibit explores and critiques California's stories, contradictions and identities. For information on Museum hours and directions to the Museum call (909) 537-7373 or visit raffma@csusb.edu.
Now – December 29, 2018 -The Lincoln presents "Reflections of the Face of Lincoln" at the Lincoln Memorial Shrine, 125 W. Vine Street, Redlands, from 1:00 to 5:00 p.m. Tuesday – Sunday (closed most major holidays). This exhibit, created by Garner Holt Productions, Inc., is housed in the Shrine's west wing. The show is for all ages, it's a combination of theme park and real history. Tickets are $5 per person for an 11-minute performance. For information and to make arrangements for groups call (909) 798-7636 or (909) 798-7632 or visit lincolnshrine.org
Now to December 30 – the Riverside Art Museum, 3425 Mission Inn Ave. presents Jaime Guerrero l Contemporary Relics: A Tribute to the Makers. This exhibit by the glass sculptor gives museum visitors a glimpse into early Mesoamerican life and art. This exhibit is part of The Chechen @RAM series of exhibits leading to the opening of the Chechen Marin Center for Chicano Arts, Culture & Industry In 2020. For information visit www.RiversideArtMuseum.org.
Save the Date:
Friday, November 16 – the City of Redlands Recreation Services will hold its Downtown Holiday Lighting Ceremony from 6:00 to 7:30 p.m. at Ed Hales Park on the corner of Fifth and State Streets. This free community event will feature music, complimentary hot cocoa, and a grand lighting ceremony. Participants are urged to bring a receipt of purchase between November 10 and 16 from a downtown merchant to be entered into an opportunity drawing.
Saturday, November 17 – the Inland Empire Chapter Of Childhelp presents the 18th Annual Forest Of Hope: "A Velvet Christmas" Luncheon & Tree Presentation starting at 11:00 a.m. at the National Orange Show Valencia Room, 689 South E Street with entrance on Arrowhead Ave., Gate 9. Proceeds from this event benefits Childhelp which provides services for children victims of abuse, neglect and at-risk. This event features door prizes, music, opportunity drawings, live and silent auctions and of course trees. To RSVP call Helga at (909) 200-9463 or Peggy at (909) 936-2130.
Saturday, November 17 – the San Bernardino Public Library presents "To Hell and Back": the story of Audie Murphy at 3:00 p.m. This one-man presentation by film veteran Duffy Hudson showcases the WWII adventures of Audie Murphy, most decorated hero of the Second World War, his life and his crusade to help veterans with PTSD. This free program is sponsored by the Friends of the San Bernardino Library, located at 555 West 6th Street. For information call (909) 381-8235 or visit www.facebook.com/SBPLfriends/
Saturday, November 17 – the Humane Society Of San Bernardino Valley presents Santa Paws Photos & Holiday Boutique from 8:00 a.m. to 1:30 p.m. at 374 W. Orange Show Road. The Holiday Boutique will be open from 8:00 a.m. to 1:30 p.m. and will feature gifts for pets and humans, plus a bake sale, tamale sales and raffle prizes. Santa Photo registration will be open starting at 8:00 a.m. and different sizes are available for purchase. Pets who attend should be nonaggressive and have the appropriate temperament to deal with a crowd. All pets must be current on vaccines and on a short non-retractable leash.
Saturday, November 17 – the Corona Lemon Festival will be held from 10:00 a.m. to 4:00 p.m. at 815 West 6th Street. The public is invited to participate in the many activities planned for the day. Sponsors include the Corona Art Association. This free family friendly event includes: a Bake-off with Lemons, Arts & Crafts Show, Art Vendors, Crafter Vendors, Opportunity Drawings, Inflatable Bouncer for children and teens, live entertainment and dance, and many food vendors. For information call (951) 735-3226.
Saturday, November 17 – the Redlands Community Center, 111 W. Lugonia Ave., will hold its Fourth Annual Basketball Turkey Shoot from noon to 4:00 p.m. Children Ages 4 to 14 will complete in free throw and three point competitions to win a free turkey for their family and other prizes. . Register on line at www.cityofredlands.org/Recreation or at the Center. For information call (909) 798-7572.
Saturday, November 17 – Inlandia Institute presents Inlandia Bookfair from 11:00 a.m. to 4:00 p.m. at Barnes & Noble, 27460 Lugonia Ave., Redlands. This is a fundraising event for Inlandia Institute to benefit its literary activities and creative writing workshops.
Sunday, November 18 – the Community Action Partnership Of San Bernardino County will hold a Thanksgiving Turkey Giveaway and Resource Fair from 10:00 a.m. to 2:00 p.m. at 696 S. Tippecanoe Ave, San Bernardino. Distribution is on a first-come, first-served basis. Limit one turkey per household. For sponsorship or booth set-up call Amanda at (909) 723-1693 or Marlene at (909) 723-1517.
Monday, November 19 – the San Bernardino County Medical Society presents its 2nd Annual SBCMS Golf Tournament at the Redlands Country Club at 12:00 p.m. This event benefits medical student and resident projects, scholarships and other activities. For sponsorship and foursome information call (909) 273-6000 or email aelsner@sbcms.org
Thursday, November 22 – Thanksgiving, a day for reflection, gratitude, peace, and prayer
Thursday, November 22 – the City of San Bernardino and the San Manuel Band of Mission Indians presents the 4th Annual Turkey Trot Family Fun Run 5K & 10K starting at 7:00 a.m. at the San Bernardino International Airport, 105 N. Leland Norton Way. For registration and fee information call Damon Alexander at (909) 453-2968 or online at www.sbturkeytrot.com or www.racewire.com All proceeds benefit San Bernardino Community Emergency Response Team (CERT). Medals awarded upon completion of race and free parking is available.
Quote of the Week:
"Gratitude makes sense of our past, brings peace for today, and creates a vision for tomorrow."
To submit an event or information for Gloria's Corner please email: gloscalendar@gmail.com. Deadline is 12 p.m. each Friday.