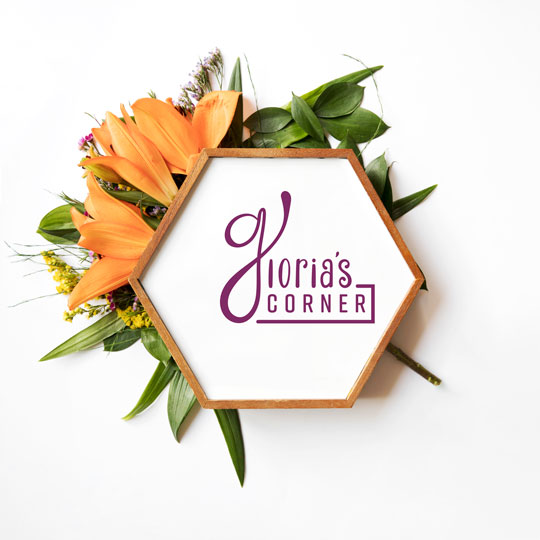 Workshop:
Tuesday, November 27 – Arts Connection, the Arts Council Of San Bernardino County will hold a Grant Writing Working Group from 5:00 to 7:00 p.m. at the Garcia Center for the Arts, 536 W. 11th Street, San Bernardino. This event Is ideal for those applying for upcoming grants to get one-on-one support on individual issues, have someone read through ideas, help edit, brainstorm budget, and creative ways of thinking about matching funds and in-kind donations.

For information call (909) 537-5809.
Theatre:
Thursday, December 6 to Sunday, December 9 – the San Bernardino Valley College Theatre Arts Department presents "In The Heights" an exciting musical about a Hispanic-American Community in New York City. Set to a score of salsa, Hip-Hop, and merengue music, it's the story of three generations in the Washington Heights neighborhood. Conceived by Lin-Manuel Miranda of "Hamilton" fame, it is the winner of several 2008 Tony Awards. This live theatre production is directed by Melinda Figler with musical direction by Julie Edwards-Matanga and choreography by Maura Townsend. Performances are open to the public at the San Bernardino Valley Auditorium, 701 S. Mt. Vernon Ave. performances are December 6 to 8 at 7:00 p.m. and December 9 at 2:00 p.m. Tickets are available at the door or online at https://squareup.com/store/SBVC-theatre-arts
Sunday, December 2 & Monday, December 3 – Chaffey College theatre students present "Circus Olympus", a play that features "Greek Geeks" who portray circus performers and characters in mythology. This family friendly play is attractive to all ages as it's the modern telling of myths. On December 2 at 2:00 p.m. it will be performed at the Chaffey College Center, 5890 College Parkway, Chino and at 7:00 p.m. on December 3 at the Wignall Museum Of Contemporary Art, Chaffey College, 5885 Haven Ave., Rancho Cucamonga. This play is directed by Christa El-Said, professor of theatre arts and will also be performed at several middle schools in the community. For ticket information call (909) 652-6057 or https://Chaffeyvpa.tix.com or at the door an hour before performance.
Exhibits:
Now – December 11 – the California State University San Bernardino Anthropology Dept. presents "InlDignity" an exhibit aimed at exploring and dismantling intolerance through the experiences of Inland Empire residents. In/Dignity takes its title from a double entendre simultaneously reading as a single word – indignity – and two separate words – in dignity.  These two meanings capture precisely what the exhibit examines: experiences with oppression, discrimination, bigotry, exclusion, stigma, and prejudice, and simultaneously the pride and self-respect that is necessary for everyone facing injustice. The Museum is located in the university's College of Social and Behavioral Sciences building's third floor, room SB-306. The Museum is open 9:00 a.m. to 4:00 p.m. Monday-Friday. For information and to arrange tours call the museum director at (909) 537-5505 or visit: https://csbs.csusb.edu/anthropolgy-museum. Admission is free, parking is $6.00.
Now to December 15 – the Robert and Frances Fullerton Museum Of Art (RAFFMA) at California State University, San Bernardino presents Calafia: Manifesting the Terrestrial Paradise, a group exhibition featuring 30 artists from California and Mexico that seek to explore the spirit of California by using the mythological Black female warrior Calafia and her army of Amazon women as inspiration. She is the namesake and ruler of the fictional island of California and the subject of a sixteenth-century opus establishing her place as a powerful influence on California, a region spanning both sides of the U.S. and Mexico border. The exhibit explores and critiques California's stories, contradictions and identities. For information on Museum hours and directions to the Museum call (909) 537-7373 or visit raffma@csusb.edu.
Save the Date:
Thursday, November 29 – the San Bernardino Valley College Sociology Department and the Arts, Lectures & Diversity Committee present The 2nd Annual Trudell Poetry Festival at 7:00 p.m. in Business Building Room 100. This Festival celebrates the life and poetry of political activist, poet SBVC Alumni John Trudell. Special guests include poet Shihan Van Chief and Trudell's daughter Sage Trudell. Light refreshments will be served to this free admission event. Parking is free.
Friday, November 30 – Santa Claus Inc. presents Christmas Tree Gala at the National Orange Show. The 2018 Christmas Tree Lane event theme is "Reflections Of Christmas" and is a Black Tie Dinner/Dance. The Gala features the musical styles of Matt Mauser and the Sinatra Big Band. For reservation information call (800) 825-3908 ext. 1.
Saturday, December 1 – The Friends of Santa Claus Inc. hosts its Annual Holiday Luncheon and Macy's Fashion Show: "Reflections Of Christmas" at the National Orange Show, Orange Pavilion in San Bernardino Doors open for viewing of the designer Christmas Trees and shopping in the many Christmas boutiques set up for the occasion. For reservations call (800) 825-3908 ext. 1.
Saturday, December 1 – the Family Engagement Center presents Family Financial Fair from 10:00 a.m. to 3:30 p.m. at Cajon High School, 1200 W. hill Drive, San Bernardino. This event focuses on helping families manage their resources for a better financial future. Lunch will be served and space is limited. For information and to register call (909) 880-4057.
Saturday, December 1 – the Friends of the San Bernardino Library will hold a Used Book Sale from 12 noon to 4:00 p.m. in the Friends Room located in the rear of the Norman Feldheym Library, 555 W. 6th Street. Members may buy starting at 9:00 a.m.
Saturday, December 1 – the San Bernardino Symphony presents Holiday Concert with David Archuleta at 7:30 p.m. at the California Theatre Of Performing Arts, 562 W. 4th Street. The concert program includes Vaughan-Williams Fantasia on Greensleeves, Alcala World Premier Holiday Music, Rimsky-Korsakov The Snow Maiden, Anderson Sleigh Ride. Featured artist is David Archuleta, singer-songwriter and actor, and finalist on American Idol. Guest conductor is Dean Anderson. For ticket information call (909) 381-5388.
Saturday & Sunday, December 1 – 2 – the Redlands YMCA presents its 39th Annual Boutique & Pantry from 9:00 a.m. to 1:00 p.m. at the YMCA of the East Valley, 500 E. Citrus Ave. This event features over 70 vendors with handmade items as well as baked goods from the Y Pantry.
Sunday, December 2 – the City of Loma Linda and the Lopers Club present the 29th Annual Holiday Classic 5K, Half Marathon, Elves Trot from 7:00 to 11:00 a.m. at the Loma Linda Civic Center, 25541 Barton Road. Registration is now open at https://lopersclub lib.org/Holiday-Classic/raceinfo/  This event family friendly event is runner and walker friendly and features an Elves Trot for children 3 – 6. Participants are invited to dress in festive Christmas attire. Medals for all finishers plus division medals for top 3 finishers in each age group, male and female. A free pancake breakfast for race participants and volunteers provided by Crossroads Rotary Club of San Bernardino.
Monday, December 3 – the San Bernardino City Schools in cooperation with Thinkwise Credit Union is sponsoring "Stuff A Bus" toy drive from 9:00 a.m. to 12:00 p.m. at 4030 Georgia Blvd. The public is asked to bring a new/unwrapped toy or book for a child 9 years & under (grades K-6th, ages 3 – 9). No toy guns will be accepted.
Wednesday, December 5 – the Rialto Certified Farmers Market will hold Holiday Farmers Bucks Distribution at 10:00 a.m. Rialto residents will receive a free coupon book (1 per household while supplies last) to be used at the Farmer's Market where residents can purchase fresh fruit and vegetables from local farmers. This event also features information booths, music, raffles, and more. For information call the Rialto City Clerk's office at (909) 820-2519.
Saturday, December 8 – the Colton Chamber of Commerce presents its 44th Annual Christmas Parade: Christmas Lights Down Gingerbread Lane from 5:30 to 7:30 p.m.  Parade starts at 5:30 p.m. at South La Cadena & O Streets and will continue North on La Cadena to E Street. For information call (909) 825-2222.
Saturday, December 8 – the City of San Bernardino presents Winter Wonderland from 11:00 a.m to 6:00 p.m. and the YMCA 41th Annual Christmas Parade at 10:00 a.m. at Perris Hills Park, 1135 E. Highland Ave. This family friendly event features live entertainment, vendors, YMCA Jubilee, cookies and gifts with Santa. For Parade information call (909) 881-9622 and for Winter Wonderland call (909) 384-5233.
Saturday, December 8 – the City of Rialto Community Services Department presents Holiday Parade & Tree Lighting Ceremony from 6:00 to 9:00 p.m. in Downtown Rialto. This family friendly event features a Vendor Fair, Live Entertainment, Winter Crafts, Photos with Santa, and a visit from Mr. & Mrs Claus. Parade starts at 6:00 p.m. at Rialto & Riverside Avenues. Residents are asked to bring an item  for the canned food and toy drive to benefit Rialto Child Assistance and Hearts to Share. For information call (909) 421-4949.
Saturday, December 8 – Holiday In Redlands will take place from 4:00 to 8:00 p.m. at A. K. Smiley Library Park, 125 Vine Street. This family friendly event features Artistan Vendor Shopping, Live Music, Food Trucks, Photo Booth with Santa, and Holiday Facepainting. Proceeds from events benefit local non-profit Refresh & Renew. Food vendors and trucks may email christina@inspiredvibeevents.com, Artisan Vendors apply at https:the inspired market.com/pages/application
Saturday, December 8 – the City of Yucaipa and the Rotary Club of Yucaipa present Winter Fest starting with a Parade at noon followed by the Fest at 3:00 p.m. This family friendly event features a Kids Zone, Snow Zone, Trackless Train Rides, Tree Lighting ceremony at 5:55 p.m. , Photos with Santa, Merchandise & Food Vendors, Beer Garden and a Y District. For information call (909) 797-2489.
Quote of the Week:
"Gratitude makes sense of our past, brings peace for today, and creates a vision for tomorrow."
To submit an event or information for Gloria's Corner please email: gloscalendar@gmail.com. Deadline is 12 p.m. each Friday