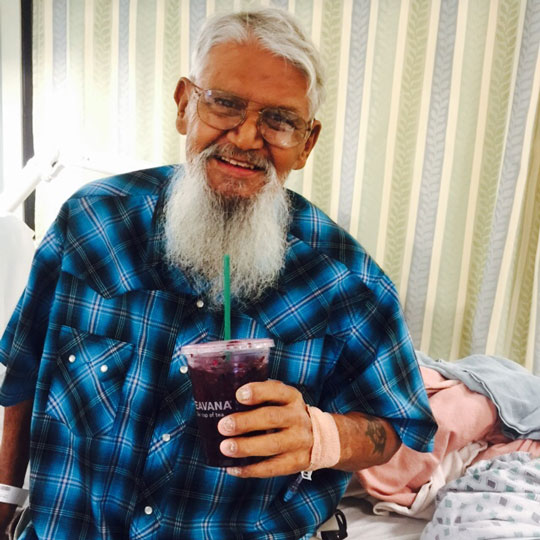 John F. Valera, age 75, passed away on Monday, November 14, 2016 after a long battle with cancer.
John is survived by the Love of His Life, his wife, Cecilia, three daughters JoAnn, Brandi and Belynda along with their families. He also left behind eleven grandchildren and five great-grandchildren. His two sisters, Aurora and Abigail and their families, and also other members of the Romo and Valera families.

He was born on March 30, 1941 to Jose and Aurora Valera in Colton, CA and was a Colton resident for all his lifetime on 5th Street in South Colton. He was known to many Colton residents as Johnny or Sh-Boom. He graduated from Colton High School in 1959 and played on the Colton Varsity Football team. He made a career working for Fleetwood Inc. in Riverside, CA as a Research & Development Technician. He was an active and dedicated member at his home church in Colton, San Salvador. He volunteered at Mary's Mercy Center in San Bernardino helping and feeding the homeless.
John served two years as a solider in Vietnam where as for his dedication and bravery he received a Purple Heart. His discipline and patriotism he learned in the U.S. Army never left him, as friends and family will attest. He touched many people along the way with his glowing smile, his many stories, and the importance of being educated and a strong person no matter what one decides to do in life. He Will Be Missed, But Greatly Appreciated And Remembered.