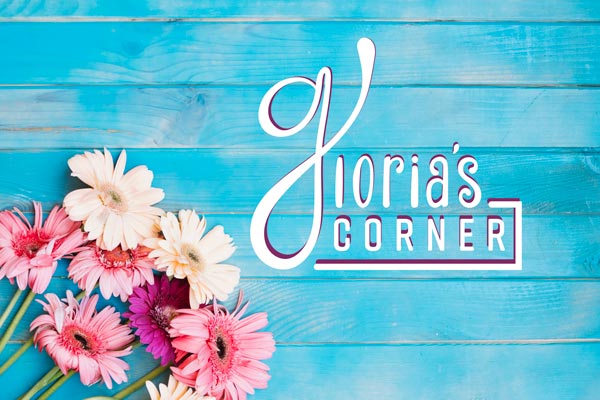 Workshop:
Saturday, October 27 – the City of San Bernardino Water Department presents Water-Saving Gardens Workshop from noon to 2:00 p.m. at Middle College High School, 1260 W. Esperanza Street. This free workshop will help participants to grow a water efficient fall vegetable garden. Topics include: Water Efficient Edible Gardening; Fall Plant Selection; Efficient Tree Care and more. To reserve a seat call (909) 384-5141. Attendees will the opportunity to win prizes including Landscape Design Kits, edible garden starter kits, composting bins plus complimentary snacks and refreshments.
Clinic:
October 22 to October 31 – The Humane Society Of Society Of San Bernardino Valley (HSSBV) is offering 100 $20 spay and neuter surgeries for both dogs and cats under a grant from from ASPCA & Subaru San Bernardino. Call HSSBV at (909) 386-1400 to book an appointment. Please mention the ASPCA or Subaru when booking the appointment, available until funding lasts. There are no location or income requirements to qualify for the program. There is additional cost for vaccines and other services.
Exhibits:
Now to October 27 – the Colton Area Museum will exhibit entries from its Dia De Los Muertos Tombstone Design Contest at the Museum, 380 N. La Cadena Drive. A closing event for this exhibit is Saturday, October 27 from noon to 3:00 p.m. For information and for exhibit hours call (909) 648-5768.
Now – October 31 – the Garcia Center for the Arts presents a photographic exhibit by Michael Hardison, "This Beautiful San Bernardino"  at the center, 536 W. 11th Street, San Bernardino. Hardison's view: "… the City is beautiful with a rich and diverse history and with the potential to regain its vibrancy and strength." The images in this exhibit and forthcoming books portray the artist's view of San Bernardino – "…confirming that beauty exists here, if you slow down and look for it." For information on exhibit viewing hours call (909) 888-6400.
Now – November 4 – the Riverside Art Museum (RAM) presents the 4 Threads: New Work, an exploration of the contemporary Chicano experience. This exhibit features the work Jaime Chavez, Gerardo Monterrubio, Jaime Munoz, and Jaime "GERMS" Zacarias. These talented and acclaimed artists share the exuberance, richness, and pathos of their complex cultural identity. Each brings their own perspective and personal exploration of their community: Jaime Munoz, Mesoamerican imagery; Jaime Chavez, Cholo styles of the 70's and 80's; Jaime Zacarias, cleverly stylized Lucha Squids; and Gerardo Monterrubio, clay vessels that combine the elements of Mexican mural painting with his artist beginnings as a graffiti artist.
Now to November 20 – the Dutton Gallery housed within the RAFFMA Museum will display "Reclaiming Myth" a grant collaboration between California State University, San Bernardino (CSUSB) and the MexiCali Biennial. The project is organized by Professor of Art Ed Gomez, and includes the work of Artist in Residence Mely Barragan, and CSUSB students Ryan Clark, Paul Garcia, Melora Garcia, and Juan Nevares. For information on exhibition hours and directions to the campus museum/gallery call (909) 537-7373 or visit raffma@csusb.edu.
Now – December 11 – the California State University San Bernardino Anthropology Dept. presents "InlDignity" an exhibit aimed at exploring and dismantling intolerance through the experiences of Inland Empire residents. In/Dignity takes its title from a double entendre simultaneously reading as a single word – indignity – and two separate words – in dignity.  These two meanings capture precisely what the exhibit examines: experiences with oppression, discrimination, bigotry, exclusion, stigma, and prejudice, and simultaneously the pride and self-respect that is necessary for everyone facing injustice. The Museum is located in the university's College of Social and Behavioral Sciences building's third floor, room SB-306. The Museum is open 9:00 a.m. to 4:00 p.m. Monday-Friday. For information and to arrange tours call the museum director at (909) 537-5505 or visit: https://csbs.csusb.edu/anthropolgy-museum. Admission is free, parking is $6.00.
Now to December 15 – the Robert and Frances Fullerton Museum Of Art (RAFFMA) at California State University, San Bernardino presents Calafia: Manifesting the Terrestrial Paradise, a group exhibition featuring 30 artists from California and Mexico that seek to explore the spirit of California by using the mythological Black female warrior Calafia and her army of Amazon women as inspiration. She is the namesake and ruler of the fictional island of California and the subject of a sixteenth-century opus establishing her place as a powerful influence on California, a region spanning both sides of the U.S. and Mexico border. The exhibit explores and critiques California's stories, contradictions and identities. For information on Museum hours and directions to the Museum call (909) 537-7373 or visit raffma@csusb.edu.
Now – December 29 -The Lincoln presents "Reflections of the Face of Lincoln" at the Lincoln Memorial Shrine, 125 W. Vine Street, Redlands from 1:00 to 5:00 p.m. Tuesday – Sunday (closed most major holidays). This exhibit, created by Garner Holt Productions, Inc., is housed in the Shrine's west wing. The show is for all ages, it's a combination of theme park and real history. Tickets are $5 per person for an 11-minute performance. For information and to make arrangements for groups call (909) 798-7636 or (909) 798-7632 or visit lincolnshrine.org
Save the Date:
Friday, October 19 – the San Bernardino Valley College Music Department presents the 4th Annual Battle of the Bands from 4:00 to 8:00 p.m. in the campus' Greek Theater. This free event is a judged battle. Bands interested in participating contact the music department at MAC.SBVC@GMAIL.COM  The college is located at 701 S. Mt. Vernon Ave. Parking is free.
Saturday, October 20 – the East Valley Water District will hold a Groundbreaking Celebration for the Sterling Natural Resource Center (SNRC), a State-of-the-Art water recycling facility and community center from 10:00 a.m. to 2:00 p.m. at the corner of North Del Rosa Drive and East Sixth Street, Highland. This family-friendly event features an official program, a photo booth, arts and crafts, games, music, souvenirs, and complimentary refreshments. Register to attend at eastvalley.org/snrc  and be automatically entered into a raffle. For information call (909) 899-9501.
Saturday, October 20 – Option House, 813 N. D. Street San Bernardino presents Pumpkin Fest from 4:00 to 7:00 p.m. this events features a pumpkin patch, bean bag toss and more.
Saturday, October 20 – the San Bernardino Transit Center will hold its Annual SBTC Sidewalk Chalk Art Contest with the theme of "A Trip Around the World". Prizes will awarded for first through third place. In addition a new kids painting class open for children ages 7 to 13 starts at 9:30 a.m. To register and for more details visit: http://www.omnitrans.org/blog/2018/09/20/3rd-annual-sbtc-chalk-art-contest-is-back-with-free-painting-class/
Sunday, October 21 – Sinfonia Mexicana presents Dia De Los Muertos Concert,  Tribute to the Music Of Coco at 3:00 p.m. at the Whitmer Auditorium Colton High School, 777 W. Valley Blvd. This concert features Los Hermanos Baeza, Sinfonia Mexicana Mariachi Youth Academy, Mariachi Voces De Jalisco, Rafael Paloma's, and Ballet Folklorico Flores del Desierto. For tickets for this music education fundraiser call Maria Saenz at (909) 744-2276 or on line at eventbrite.com
Thursday, October 25 – the Joslyn Senior Center, 21 Grant Street, Redlands will hold its Annual Halloween Dinner Dance from 3:00 to 5:00 p.m. This event includes a costume contest with awards for the most creative, spookiest and funniest costumes. There will be a photo booth with props and live entertainment furnished by Dan Damon. The cost is $5 for members and $10 for non-members. For information and required pre-registration call (909) 798-7550.
Saturday, October 27 – the Wildwood Park Neighborhood Association and the Lutheran Church of Our Savior present Trunk 'n Treat Movie Night screening Coco from 5:00 to 9:00 p.m. This family friendly event feature food, games, and activities. All are invited to decorate the trunks of their cars and pass out candy. The. Church is located at 5050 North Sierra Way, San Bernardino.
Saturday, October 27 – the San Bernardino Symphony Orchestra presents its 90th Season Opener and Gala at the California Theatre, 562 W. 4th Street. Festivities begin with the 90th Season Gala at 5:00 p.m. under the tent next to the theatre. This black tie optional event celebrates the 90th Anniversary of the Symphony and the birthday of Symphony Board President Dean McVay. At 7:30 the 90th Season Concert begins featuring the Los Robles Master Chorale. The program includes the world premiere commissioned Symphony "Voices of the West by composer John Wineglass; Tchaikovsky's Capriccio Italian, op.45; Rachmaninov's Rhapsody on the theme by Paganini featuring pianist HyeJin Kim; and Resspighi's Pine Of Rome. Guest conductor is Laura Jackson. For information and tickets call (909) 381-5388 or visit www.sanbernardinosymphony.org  Special ticket prices are available for students and military with ID.
Saturday, October 27 – the San Bernardino County Superintendent of Schools presents a Countywide Parent Summit 2018, Vision Of Equity: A Path for Everyone from 9:00 a.m. to 2:00 p.m. at California State University, San Bernardino. This event features  keynote speakers, break out sessions, lunch, and entertainment. Health related and community resource providers will on hand to provide information and answer questions for the Summit's health/resource fair from 10:30 to 1:00 p.m. Admission is free.
Sunday, October 28 – Loma Linda University Health presents Family Health Fair Free 5K Walk/Run from 7:00 a.m. to 1:00 p.m. at the Loma Linda University Drayson Center, 25040 Stewart Street. Over 40 booths will be offering free health screenings, flu shots for those 3 years and older, a kids fun zone, live demos, and more including an opportunity to win a Disneyland family package. The 5K starts at 8:00 a.m.and the Family Health Fair is from 9:00 a.m. to 1:00 p.m.
Quote of the Week:
"Every citizen of this country should be guaranteed that their vote is counted, and that in the voting booth, their vote has as much weight as that of any CEO, any member of Congress, or any President."
– Barbara Boxer, former U.S. Senator, California
To submit an event or information for Gloria's Corner please email: gloscalendar@gmail.com.
Deadline is 12 p.m. each Friday.
Also visit: www.iecn.com for online news and follow us on Facebook and Twitter @IECNWeekly.