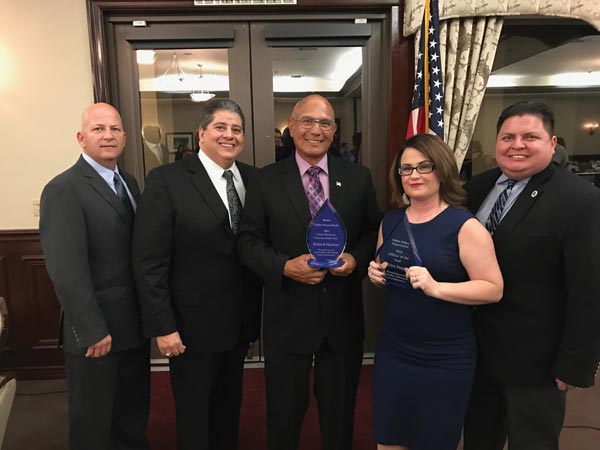 Rialto police honored their own at the 3rd annual police awards Feb. 27.
This year's recognitions included honoring Ofc. Erica Duque as the department's first woman Officer of the Year.

"It was an honor to recognize all of the police department employees and support staff for their hard work, dedication, teamwork and commitment to their community," said Police Chief Randy De Anda.
The Rialto police department is a true representation of the community they serve."