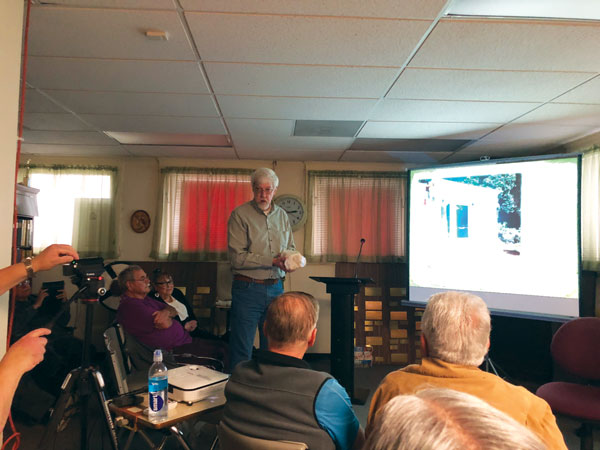 In recent times, the CalPortland Cement company has faced a lot of backlash from residents because of the dust output stemming from demolition operations.
However, officials say the plant has a rich history that cannot be ignored.

Most of the cement plant operations have been shut down and removed due to environmental regulations, Director of Environmental Affairs Jay Grady explained to dozens of residents at the Colton Area Museum on March 10.
In its heyday, CalPortland was a trendsetter of sorts, Grady said, usually presenting innovative workplace practices that streamlined production and service.
"It's rather sad that the Colton plant is no more," said Grady. "It got to the point where having the plant open was no longer viable."
Grady shared some interesting facts about the plant with residents. For instance, the famous Portals of the Past monument at Golden Gate Park in San Francisco was made from CalPortland's marble.
It was also one of the only locations outside of Washington D.C. to have a flag raised, when they placed the U.S. banner on top of Mt. Slover in 1917.
At the turn of the Twentieth Century, CalPortland shipped its cement out in barrels and large sacks, Grady said. By mid-century the company would have haul trucks, multiple kilns, and electric shovels to spur mass production and distribution across the western region.
"CalPortland has always been an innovator," claimed Grady.
Cal State San Bernardino Dean Emeritus and local Historian Dr. Tom Rivera took it one step further, claiming that, "Colton has always been important."