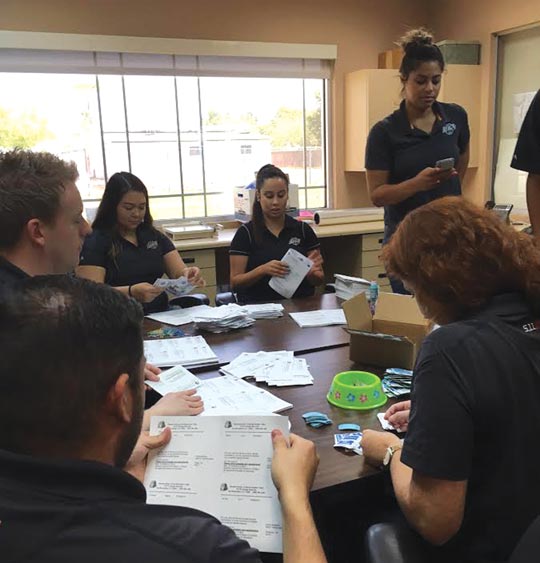 By Caden Henderson Recently, the Ontario Reign front office staff volunteered at the Humane Society of San Bernardino Valley. The staff helped with Critter Camp, which is a weeklong hands-on camp about animals. They also did office work in the administrative office.
The staff started with a presentation about snow leopards, which is their team mascot. The presentation was a fun way to teach kids about the animal, and there were lots of laughs. At one point, a dollar was given away on trivia, so while it was educational there were also very high stakes.

Many kids afterwards said the presentation was funny and good. Critter Camper Will from Redlands said, "I liked the presentation, my favorite part was about how snow leopards use camouflage."
Next at camp the Reign staff helped with Stars of Hope, which are wooden stars painted with inspirational words and then sent to survivors of disasters. The staff helped complete the camper's stars while making their own. Critter Camp seemed to be a great experience for everyone.
After the camp, Reign staff went to work in the administrative office. They helped with preparing mail and general office duties. While working, they also enjoyed themselves by reading names of the pets that were getting reminders for their upcoming appointments. Jamie Coleman, coordinator of community relations and Hope Reigns Foundation, said "we love getting out in the community and volunteering as much as possible. This is our second annual volunteer day with HSSBV and we had such a great time painting the meaningful Stars of Hope with critter campers. We are looking forward to coming back next year."