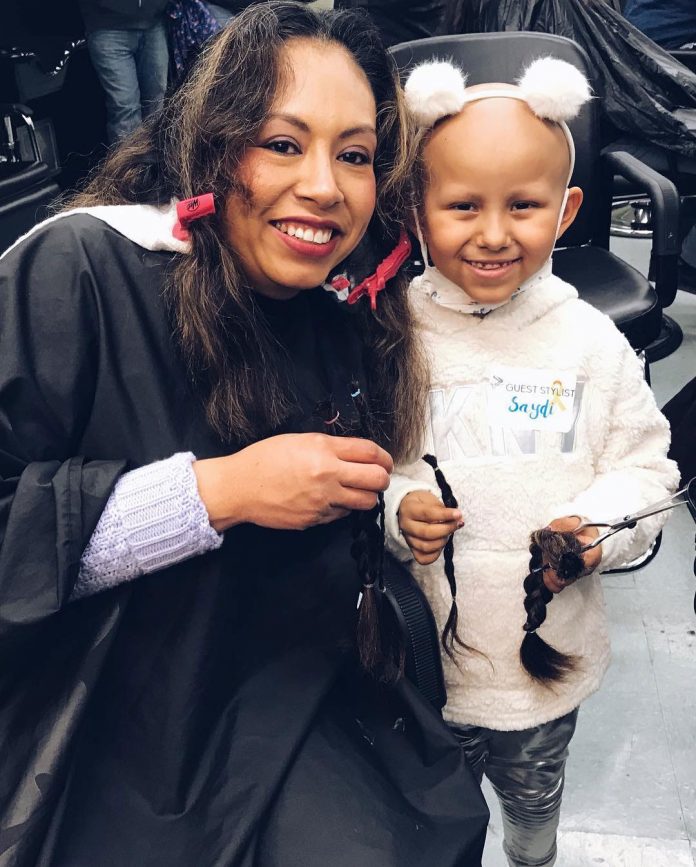 Over $1,500 was raised at the Childhood Cancer Foundation of Southern California's annual hair-cut-a-thon on Saturday, March 2.
The event was held at Riverside Community College's (RCC) Cosmetology School.

"The event was incredibly successful. Thank you to everyone who braved the rain to come out and support the cause. We had over 70 clients and collected 117 hair donations for Wigs for Kids," said Angelica Tapia, office administrator.
"Our kiddos were beyond excited to shave heads and cut hair donations. Thank you for helping create these very special memories for our kids. Together we are letting them know there is a community of people who greatly care about them," continued Tapia.
Community members who attended the event made a minimum donation of $10 and received a haircut from cosmetology students.
"Volunteering for this event was awesome. I love helping people and watching the survivors cut the braids off the client's head; it was an amazing and heart warming experience. I can't wait for the donations to be made into Wigs for Kids," said Maribel Meza, RCC cosmetology student.
Hair services made available at the event ranged from haircuts to clipper cuts and blowouts.
"Thank you RCC Cosmetology staff and students for making this event possible…and a big thank you to all of our heroes for joining us today, including Reyna, Saydi, Benjamin, Luis, Julieta, and Vanessa," Tapia said.
"Also, We'd like to give a special thank you to Firefighter Mike Cook for over 10 years of commitment to this event and our cause, you helped start a magical event," concluded Tapia. For more information, visit ccfsc.org.