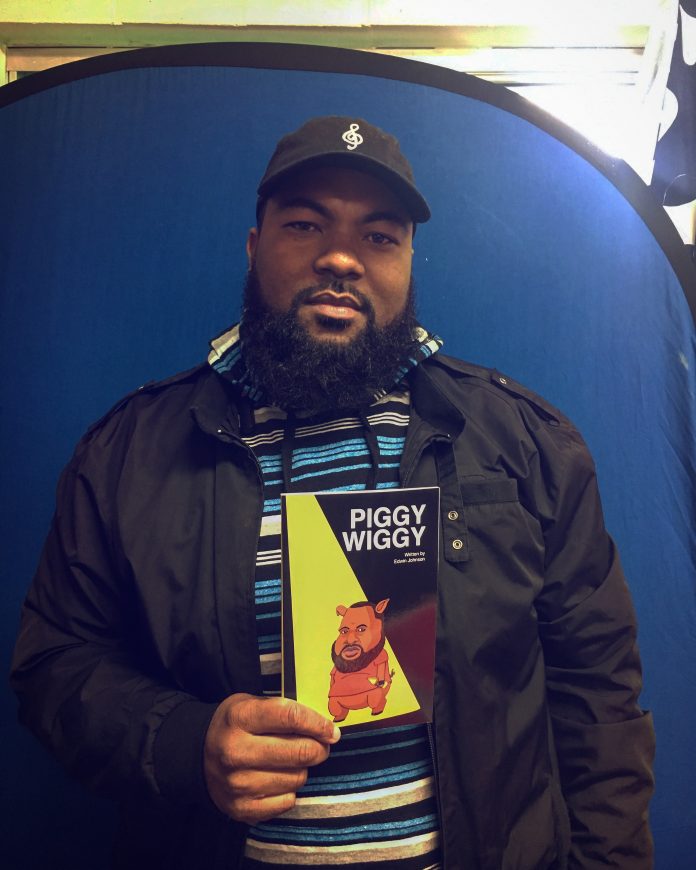 A new book written by San Bernardino youth advocate Edwin Johnson tells his story of overcoming hardship and distress to become a community leader and mentor for hundreds of youth.
Piggy Wiggy–although only 76 pages long–details Johnson's life in peculiar detail. From his difficult relationship with his father to personal redemption, Johnson uses simple syntax to help his reader understand the importance of remaining, "resilient and hopeful."

"The book tells a story about a young boy who didn't have the things to become successful or the resources to become successful," said Johnson. "We have kids that are going through the same thing I went through. A lot of them can relate and hopefully understand that they could overcome adversity."
Johnson, 34, explained how he developed the nickname "Piggy Wiggy." The Chief Executive Officer of music nonprofit CHORDS said his father used the name to poke fun at his weight–an experience Johnson believes scarred him for a long time.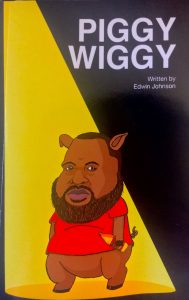 "It destroyed me," he said. "And even though he called me things like 'bitch' or 'fatass', I never forgot the moment he called me [Piggy Wiggy]. He used it as a way to harm me."
Johnson's father was sentenced to life in prison under California's Three Strikes Law when he was 12-years-old. As a result, the beloved husband and father of two children was forced to bear the responsibility of helping his mother pay the rent at an early age.
The weight of responsibility, added with the mental and emotional wounds resulting from molestation and substance abuse, resulted in Johnson developing a deep disliking for himself. Nonetheless, he refuses to use his hardships as an excuse for failure.
"I will never look back and say, 'poor me,'" Johnson said. "Piggy Wiggy doesn't exist for me anymore. I acted out throughout my adult life–only to blackout. And now God has given me the ability to reach out to others."
Johnson confirmed he remains dedicated to advising adolescents and young adults, who otherwise wouldn't have "father figures."
"I hope people can be real and use their experiences to change their life," he said. "That's what it's all about. I'm like a 'community father'–trying to lead all these kids towards the right direction."
Piggy Wiggy is available for purchase on Amazon.com or at Barnes & Noble.