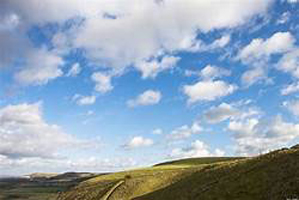 I recently graduated from UC Riverside and finding a local, well paying job that isn't in industries like logistics, retail, or food is generally hard to come by. Our health and our work are interrelated, which is why we must stand behind California leaders aiming to move towards 100% renewable energy for our region with Senate Bill 100. As the legislative session ends this week, law makers are faced with a decision that could shift our future towards cleaner air and greener jobs.
Our region can be on this journey towards electrification of transportation, rooftop solar, and energy storage which would provide newer curriculum, investment and opportunities across cities. The Inland Valleys not only deserve clean air but also a future in good jobs that are locally based. My Generation can no longer tolerate a brain drain for work, which is why I call on Inland Valley representatives to do the right thing and pass SB 100.

This Letter to the Editor submitted by Alfonso Mota, a lifelong resident of the Inland Valley, a recent graduate at UC Riverside, and a volunteer with My Generation at the Sierra Club.