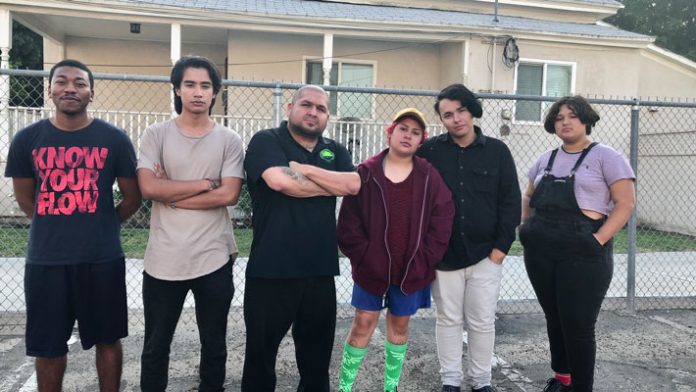 California's progress on reducing air pollution and climate action is at risk due to Proposition 70–industry's sneaky attempt to curb investments benefiting low income, working class communities. What appears as a fair deal on the surface is really an act of political expediency that will give polluters leverage over our health.
Currently, decisions on climate investment spending is decided by a simple majority vote in the legislature. The passage of Prop. 70 would increase the requirement to a two-thirds vote in 2024. We expect stalemated budget discussions and corporate-led conversations around reducing emissions.
Requiring a two-thirds majority vote to approve the allocation of climate funds will only slow down momentum that is turning toxic hot spots into vibrant healthy neighborhoods. Climate funds bring family sustaining jobs, solar power, parks, and other social incentives to the Inland Valley, but Prop 70 will divert funds into the pockets of polluters.
Together with a multitude of stakeholders, including cities, transportation agencies, and business developers, the Center for Community Action and Environmental Justice has helped bring groundbreaking climate investments to the Inland Valley.  Earlier this year, the City of Ontario received a $35 million Transformative Climate Communities program grant for the Ontario Connects plan.The collective process to develop and submit the grant included extensive community leadership and built upon previous community efforts to bring greater investments into our region.
Funding for Ontario Connects will go toward groundbreaking projects and improvements for some of the most polluted and most socioeconomically challenged communities in our state. It will create a mobility hub, affordable housing, job training and workforce development, energy efficiency upgrades, electric buses, active transportation infrastructure, food security projects, and urban greening projects in the Inland Valley.
Requiring a two-thirds vote to approve the spending of climate investment dollars will only benefit polluters, as they know it will postpone the state's ambitious push towards zero emissions. Prop. 70 doesn't improve oversight, as some supporters claim. In fact, it jeopardizes the state's climate action goals and puts resident health on the line.
We cannot continue to hold our community's well being hostage to corporate interests. If California truly wants to push towards zero emissions, we must prove to industry that we're ready for a greener future by voting no on Prop. 70.
By Allen Hernandez
Allen Hernandez is the Executive Director for the Center for Community Action and Environmental Justice (CCAEJ).