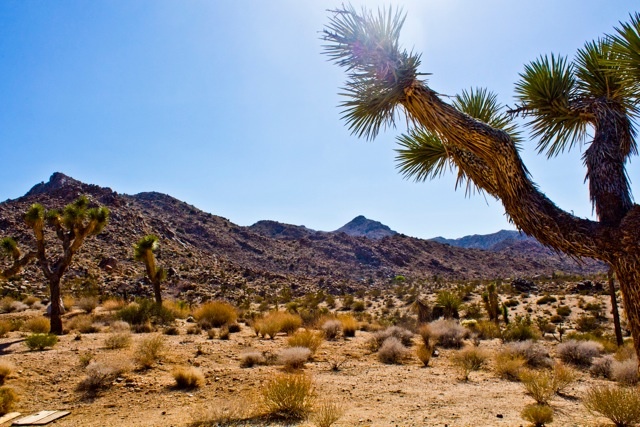 My fascination with the stories of our ancestors began long before I arrived in the California Desert. A descendant of the Choctaw Indian tribe, I spent my childhood in western Mississippi listening to my grandfather's stories of generations long before us. And while the Desert is not my own ancestral homeland, I represented many folks to whom this land is sacred during my time in the State Assembly. I've walked my fair share of landscapes that embody people's stories and values, and continue to do everything I can to help preserve our region's cultural and historic treasures.
That's why I'm passionate about protecting the Desert Renewable Energy Conservation Plan (DRECP), our region's landmark plan designating which lands are best suited for conservation, and which are appropriate for renewable energy development. Earlier this year, the Trump administration took steps to undermine this balanced approach when it ordered a review of the DRECP.  I'm deeply concerned that this is just a preview of the Administration's plans to do away with protections for our picturesque landscapes and precious cultural resources.

At such a critical time for the Desert, we need our community leaders and elected officials, especially the San Bernardino County Board of Supervisors, to speak up in support of the DRECP and the importance of this plan to our region's future. I urge our County Supervisors to call for no changes to the DRECP.
By reopening the DRECP the Administration is choosing to ignore tens of thousands of Californians who have been exceedingly clear they don't want this. Stakeholders worked tirelessly during an eight-year long collaborative process to craft a balanced land use plan that took Native American culture, recreation, and historic values into account. The result was a historic compromise that incorporated a range of interests and values, and provided a blueprint for the future of our Desert lands. I can't understand why the DOI would explore changing the current plan when its development was such an extensive and comprehensive process to begin with.
When the Interior Department announced their plans to reopen the DRECP to potential changes, tens of thousands of Californians pushed back. They stated loud and clear during the Administration's public comment period that they wanted the DRECP left alone, their broad support reaffirming that the plan's advocates come from all walks of life. With interests ranging from outdoor recreation and conservation of desert landscapes, to mining, grazing, and the development of renewable energy, these folks persisted in making their voices heard despite a profound lack of an open public process. The fact that the Administration is still pursuing this process shows just how far it'll go to drown out the voices of the people.
I'm concerned for the future of historic and cultural treasures like Juniper Flats, Pipes Canyon, Alligator Rock and Corn Springs, some of the most precious and important cultural sites in the California Desert. Also threatened by the Administration's proposed change to the DRECP are historic sites like the Bradshaw Trail, the Desert Training Center, and the Old Spanish Trail. These rare Desert gems tell the stories of the first European explorers, the California gold rush, and our country's engagement in World War II. If we don't have a balanced plan in place to protect these special places, we risk the tragedy of their stories falling silent.
You can count me in among the Desert residents who won't take this attack lying down, and I urge the San Bernardino County Board of Supervisors to make their voices heard as well. The Administration may work to silence our stories, but we won't silence our voices until they leave our Desert plan alone.
Wilmer Carter was a State Assemblymember for California's 62nd District from 2006-2012.