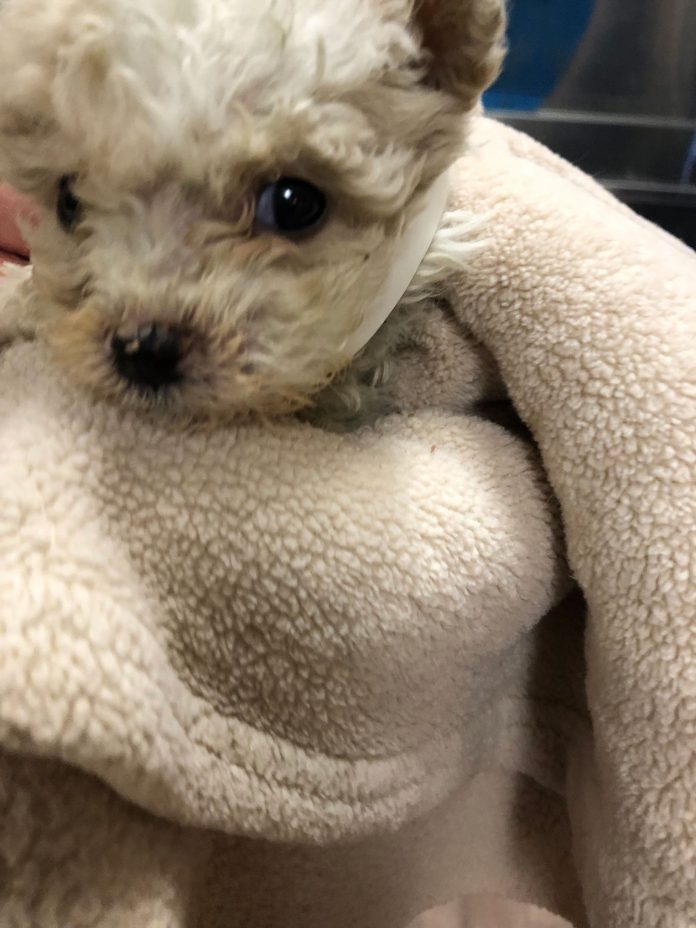 The Humane Society of San Bernardino Valley (HSSBV) Cruelty Investigation Department is looking for members of the community who have purchased sick puppies via Craigslist ads.
On April 11, 2018 at the 3600 block of Daisy Lane in Phelan, the HSSBV Cruelty Department with support from San Bernardino County Sheriffs, San Bernardino County Animal Care and Control and Rancho Cucamonga Animal Control conducted a search warrant at the residence of a family, all positively identified by victims, of selling sick and underage puppies.

One male member of the family with prior felonies was taken in to custody when weapons were found at the home. Over 30 dogs were taken into protective custody. These dogs are under veterinary care, as most tested positive for giardia and round worm, among other health issues. Since these animals are part of an ongoing investigation, there is no adoption information available at this time.
If the following, or elements of the following, happened to you during or after the purchase of a puppy since 2014, please contact the HSSBV immediately at 909-386-1400 ext. 216 or 215.
• You responded to an ad for a labradoodle, or small toy breed dog on Craigslist
• You met the seller in a parking lot of business. The most common cities these sellers frequent are Riverside, Rancho Cucamonga and Ontario. However, cases have now expanded to Orange County, Los Angeles County and San Diego. There is the possibility of cases outside of the state of California or at the state line as well.
• The sellers were members of a clean cut Caucasian family, driving newer vehicles or SUVs.
• The seller presented themselves as an adult via online or phone correspondence and then said they would send their adult son or teenage daughter to make the actual transaction.
• The puppy you purchased became sick after you went home and/or died. Most commonly the puppy would be diagnosed with parvo or parasites.
• The puppy you purchased was under 6 weeks old and you were told by the seller it was over 8 weeks old.
• The puppy changed color after being bathed or after a few weeks because it's fur had been dyed.
• You contacted the seller regarding the sick puppy and they were aggressive, threatening, and unhelpful, or did not respond to you at all.
• Sellers use different names, social media pages and contact information on these sales.
At this time, approximately 30 cases have been reported. If you have any information regarding an experience like this, please contact the HSSBV immediately at 909-386-1400 ext. 216 or 215.
It is possible that the sellers are still actively selling puppies. Never purchase puppies from Craigslist, social media or the internet.