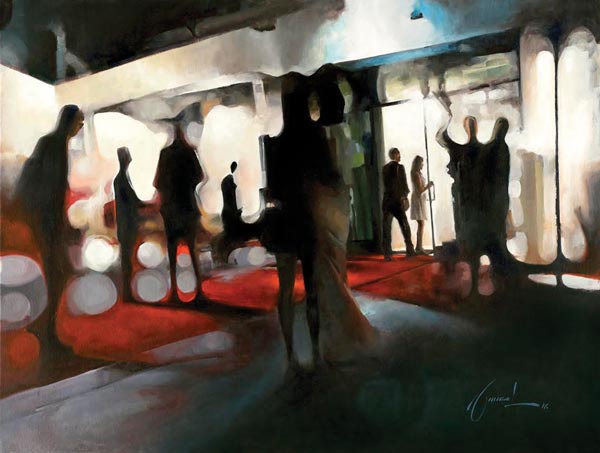 Art enthusiasts are invited to attend an "Evening with the Artists," an art show highlighting Redlands Community Hospital Foundation's art program.
Presented by the foundation and Art Committee, the ninth annual event will showcase original art pieces from five professional local artists April 21 at 5:30 p.m. at the Stan and Ellen Weisser Education Pavilion, 350 Terracina Blvd in Redlands.

"This event allows us to increase our collection of local art, which brings joy to patients and staff alike at the hospital," said Susan Sequeira, Redlands Community Hospital Foundation's Art Committee Chairperson, in a news release. "Thanks to the collaboration of our local gifted artists, generous community donors and our Foundation Art Committee Volunteers, we can create a colorful and peaceful feeling at Redlands Community Hospital that brings a healing environment for patients, visitors and staff."
This year's showcase includes the talents of Helen Bell, Evan Roy Dahlke, Sandy Simmons, Kathleen Robison, and Fariad. The original artwork on display during the event will be available for purchase. A portion of the proceeds will benefit the Redlands Community Hospital Foundation's art fund.
The Foundation's art program began in 1978 by Mary Anne Finley, a foundation member who wanted the hospital to have a more homey feeling. Finley worked fervently to raise funds to purchase art for the hospital. She retired in the 1990s and has since passed away, but her vision and legacy still lives on. Today, the hospital is home to more than 1,000 pieces of original art and exhibits more than 800 pieces along with historic photographs throughout the hospital, according to the release.
Tickets are $25. Wine and hors d'oeuvres will be available for guests during the event.
For more information or to RSVP, please call:
909-335-5540 or visit: www.redlandshospital.org/foundation.
To see samples of Bell's artwork, visit http://helenlbellstudios.com.
To see samples of Dahlke's artwork, visit www.evanroydahlke.com.
To see more of Fariad's artwork, visit http://wildlandimages.com.
To see samples of Simmons' artwork, visit: www.sandywc.com.
To see samples of Robison's artwork, visit: www.kathleenmrobison.com.