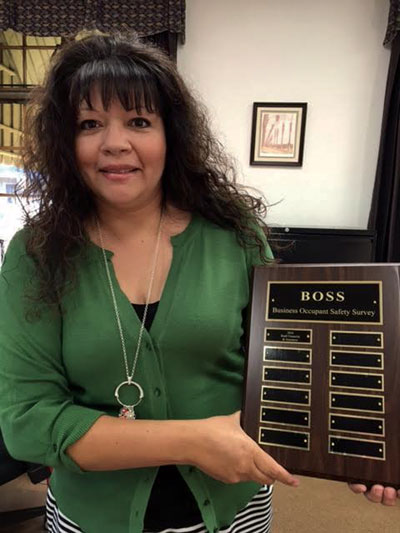 Richard Beall of Beall Financial & Insurance in Redlands was named Redlands Fire Department's first "BOSS" — Business Occupant Safety Survey recipient, that is.
The educational program aims to reduce the impact of government fees on small businesses and equips owners with critical knowledge needed to keep employees, customers and property fire safe by adhering to the requirements of the California Fire Code.

RPD's program targets small, light hazard, commercial occupancies that do not normally have a high occupant load, and locations that have a relatively low amount of combustible materials including furnishings, decorations and other contents within the occupied space. Locations can include small businesses or professional offices, small retail shops and small personal service shops such as barber shops, beauty shops, or nail salons within Redlands.
The department is asking small businesses that receive a survey in 2017 to fill out the form and return it to the fire department for a chance to win the next award.