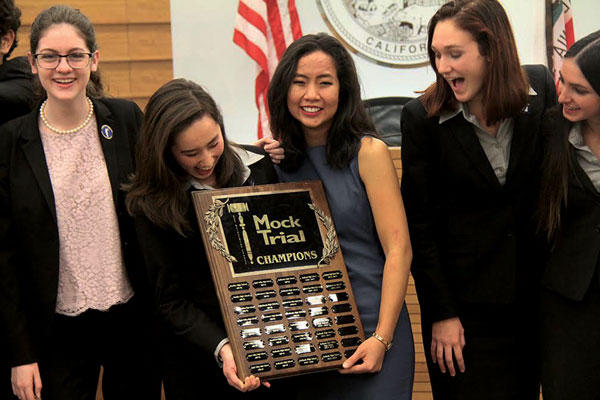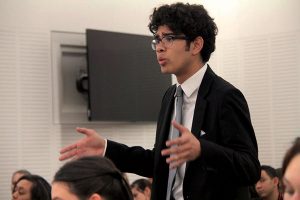 Redlands High Terriers were named San Bernardino County mock trial champions recently.
Wrapping up its record 14th San Bernardino County title in the 35th annual Mock Trial competition, the Terriers took the stand against Cajon High School in the fictional case of People v. Awbrey, Dec. 10 at the San Bernardino Justice Center.

It was the school's third title in the past four years, and would have been Cajon's first county win.
"This truly was a team effort in every sense," said Redlands coach Donna St. George, in a news release. St. George has coached the team to victory through each of its county titles.
Superior Court Judge Charles Bradley congratulated both Cajon and Redlands for the expertise and poise each showed in the finals.
"I have no doubt both of these teams could go onto the state competition and win. You are very, very good."
The victory for the Terriers advances the team to the state mock trial competition in Riverside in March.
Each year, the Mock Trial competition simulates a criminal case where students portray the principal courtroom characters on both sides of a case before a real judge. This year's case involved a human trafficking and false imprisonment trial.
35th annual Mock Trial Teams members:
Redlands High School: Courtney Cappelli; Emma Dixon; Vibhi Ganapathy; Tiffani Le; Bailey McKernan; Michael Moralez; Hazel Naftzger; Tiffany Rekem; Christian Valdez; Tyler Vallecorsa; and Katelyn Zabaleta.
Cajon High School: Lily Bolanos; Valerie Covarrubias; Lauren Helt; Siduri Ho; Eva Henery; Natalie McGlockin; Angela Monroy; Tyler Peyton; Melody Satele; Steven Schwartz; Anna Smith; Jalen Stevenson; and Madison Thomas.
Approximately 400 students representing 32 high school teams have participated in the Mock Trial competition this year.
The event is co-sponsored by the San Bernardino County Superintendent of Schools and the San Bernardino County District Attorney's office.