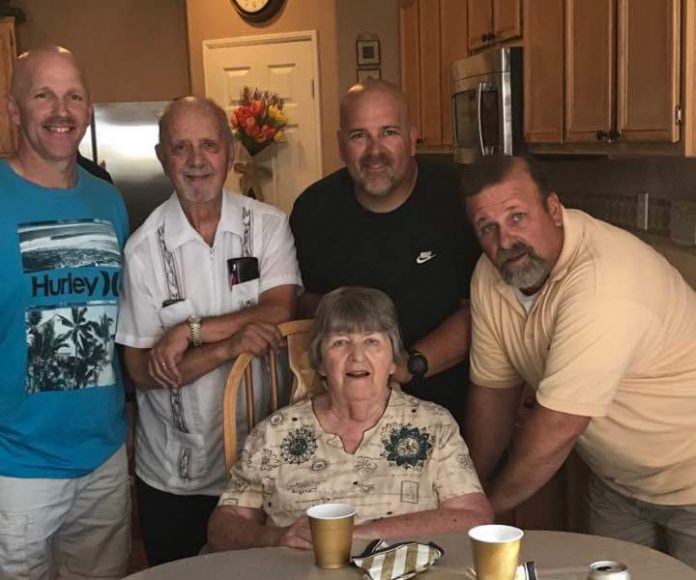 Harold Bender, more familiarly known as Bud Bender, was one of the most dedicated and committed individuals who coached Little League baseball and girls softball from 1965 until the early 2000's providing mentorship to hundreds of Rialto youth; he passed away on Sunday, May 13 at the age of 84.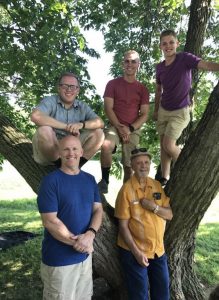 Bud's love of coaching was realized when he helped his cousin Richard Bender coach a Rialto minor league team in 1962.

In 1965 Bud purchased the family's first home on Lilac Ave. in Rialto and began to spend more time at the nearby softball fields at what was formerly known as Lilac Park renamed Bud Bender Park on June 14, 1996 in honor of Bud's dedication to the city's youth.
Bud would describe the event as one of the "happiest days of my life other than my wedding and the birth of my three boys," who are Harold Jr., Mike and Doug.
"It was a special opportunity for the city council to honor a long-time volunteer who's so dedicated to youth in our community," said Lynn Hirtz, a councilmember at the time.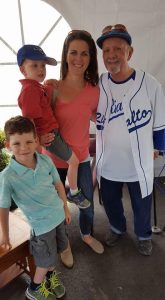 The park was rededicated in 2016 following a $2 million park extension and upgrades.
Bud's grandson Brian Bender described the occasion as one of the many fond memories he will cherish of Bud.
"I watched in amazement as kids waited in line to have my grandpa sign their baseball cards," he said.
Bud would coach up to 300 kids a year for almost 40 years.
"If it wouldn't be for that (baseball), they would be out on the streets… We were there to help coach and teach them sportsmanship," Bender said in a former interview recorded by the Rialto Network.
According to long-time friend Midge Zupanic, Bud was always willing to give of himself, "He would always say 'yes' to whatever we asked of him," she recalled. "He was one of the most caring and devoted people I know, he was very, very dedicated to not just his kids, but other kids, too."
In addition to coaching, Bud served as president, vice president and board member for the Rialto Western Little League from 1962 through the early 2000's. His dedicated community service exceeded the baseball fields, having served as vice chairman for Rialto Parks and Recreation Commission, President of the Friends of Rialto, and member of the East Rialto Kiwanis Club. He was a member of the Eisenhower Grid Iron Club for five years, serving as president the last two years, and was instrumental in pursuing Ronnie Lott to donate money for the Eisenhower weight room.
Bud was very committed to his church, Rialto United Methodist, where he served as a trustee and finance committee member, vice president of the Fontana Latino Methodist Church, and a New Day volunteer for the lunch program to feed the needy. He was honored in 2015 with the Laity Sunday Award for his dedicated service.
"I was really busy (back then) and thank goodness for my wife (Joanne) or I don't think I'd be doing all this here without her right behind me all the time."
Despite his full schedule, Bud, above all, was a devoted and engaged husband, father, grandfather and great-grandfather.
"So many amazing memories with Papa, there was never a weekend I wasn't at his house, and Papa always had baloney and strawberry milk for me," said grandson Drew. "The thing I will always remember doing with Papa is whenever Papa shaved I would always pretend shave with him, he would put shaving cream on my face and I would use his old metal razor and would shave with him. He always supported me with all my different craft phases (and there were a lot), and whenever I would go to church with him on Sundays we would ring the big church bell together."
"His compassion, love and wisdom are unparalleled, and the family he built is a testament to the fact," wrote grandson Jason Bender. "He taught me so much, every step of the way."