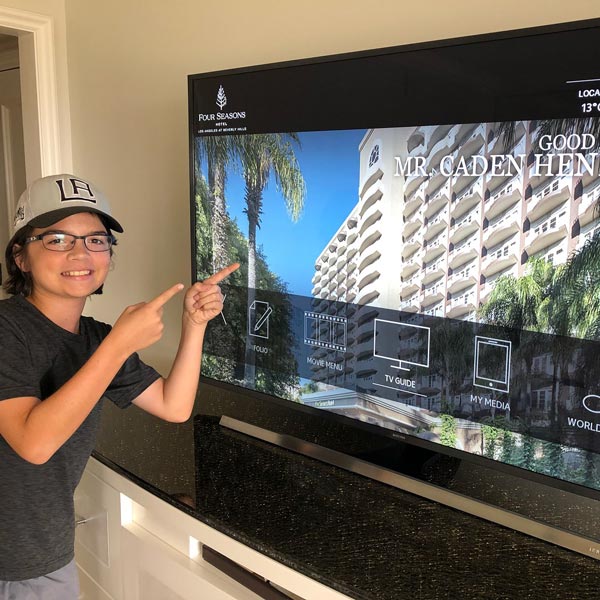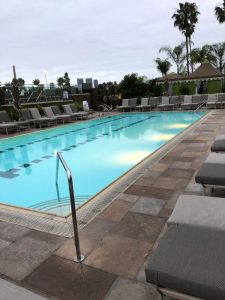 A few weeks ago I had the amazing opportunity to stay at the beautiful Four Seasons Hotel Los Angeles at Beverly Hills and it did not disappoint.
You know you have come some somewhere special the second you walk through the doors and see the stunning flower display. The entire hotel is filled with amazing flowers that really just give you a taste of what you get with the Four Seasons.  I was told by staff the flowers are freshened every day!  The smell is amazing, but not overwhelming.

The next thing was the customer service. Every employee is so nice and willing to help.  They were all genuinely friendly and fun to talk to.
The next awesome part is where you spend the most time, the hotel room. The rooms are huge, and, if you stay on a higher floor, gives you a nice view wherever you look. There is even an iPad and TV that literally have your name on them to make your experience even better! This was definitely my favorite part and it was so cool to be able to communicate anything you needed by using the in-room iPad!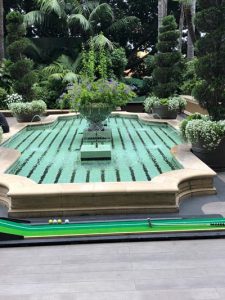 Now let's talk about the fun stuff –  the pool, screening room and restaurants. The pool is huge and is heated so it's always a good time to go for a swim.  Skip the hassle of dealing with chlorine- this is a saltwater pool! There is also a jacuzzi right next to the pool which was the perfect temperature! Also, the dining was amazing. We ordered room service, which came on a table with a small flower arrangement.  We also ate at the Cabana Restaurant by the pool.  This is a quick and informal place to eat and the food was delicious.  It was a bit overcast while we ate and the staff brought us blankets to keep warm!  Hidden inside the more formal restaurant, Culina, is a mini-movie theater!
Those are my thoughts on the amazing hotel Four Seasons Los Angeles. I hope to go back sometime in the future and the stay couldn't of been any better!  If you go – don't forget to be on alert, you may see more than a few celebrities!
I give the Fours Season 5 out 5 of stars!