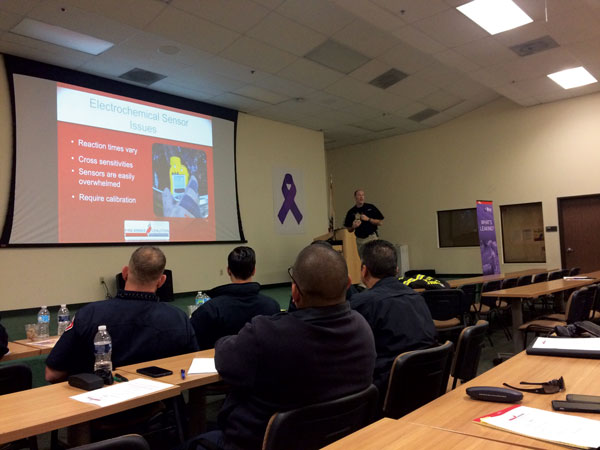 It's safety first with the Rialto Fire Department.
Members of the department recently attended a class on smoke safety, learning news way to detect smoke and the dangers of smoke exposure.

The class, lead by the Fire Smoke Coalition, brought together more than 50 first responders from 14 area agencies to learn and understand how to prevent smoke related deaths or injuries, understanding of modern day fire smoke, how to prevent exposure through air management.
"We are pretty aware of the dangers of smoke," said Rialto fire Department Public Information Officer, Matt Payne.
"But learning about new approaches and how to monitor the area we are in is essential to stay on top of. It's important to know new techniques and the dangers of exposures. Thee safer we can be, the healthier we can be and the better for us because we can better serve people."