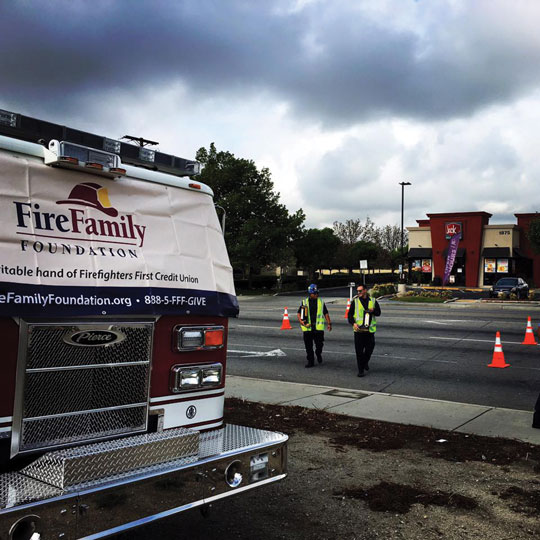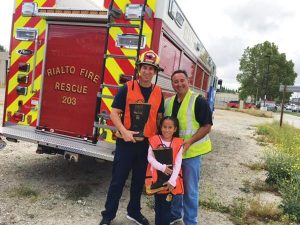 Motorists and passersby traveling through Easton and Riverside avenues in Rialto earlier this month were generous enough to spare some change — nearly $40,000 — all for a good cause. Donations given during Rialto Fire Department's annual Fire Boot Fill Up April 7, 8 and 10 surpassed last year's collection by almost $11,000. Boot donations support the Rialto Firefighters Community Giving Fund to assist local families affected by fires and community members in need.
"We are overwhelmed by the support of Rialto residents," firefighter Jake Ploehn, who spearheads the annual drive said in a news release.

Donations received last year supported local fire victims, firefighters and their families who have fallen ill or injured, community projects like soccer teams and other charities, the release said.
"I can't thank the Rialto firefighters enough for their efforts to not just raise the money on the street corners but also to be there when members of their own community need help," said David Lillie, branch manager at Firefighters First Credit Union in Loma Linda. "These firefighters are the epitome of the ultimate good neighbor."
For three years, the department has partnered with Fire Family Foundation, the charitable hand of Firefighters First Credit Union for its Community Fund.
To learn more on how to donate to the fund, visit www.FireFamilyFoundation.org.