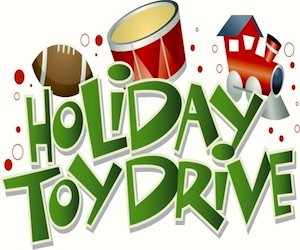 The holidays are right around the corner and Rialto's Fitness and Aquatic Center want to make sure families in the community do not go without this year.
Now through Dec. 24, the center is partnering with Rialto Police Department and its Heart to Share Program, to collect toys for Christmas for children in the community along with non-perishable food items for families in need.

Donations of a new unwrapped toy valued at $10 or 10 non-perishable food items are being accepted at the center, and as an incentive, donors will receive a free one-week guest pass to the center.
Other donation opportunities include a 'Dive-in Movie' event from 5 to 9 p.m. Nov 5. Admission is free for those who bring an item to benefit the Hearts to Share program. Without a donation, admission is $2 for children 3-17 and $3 for adults 18 and older. All participants will receive free popcorn and a beverage.
The Silver Sneaker program will host its monthly potluck from 11a.m. to 2 p.m. Nov. 18 and toy donations will also be accepted during the potluck.
For more information about The Fitness and Aquatic Center and donating to the Hearts to Share program call, 909-820-2611.