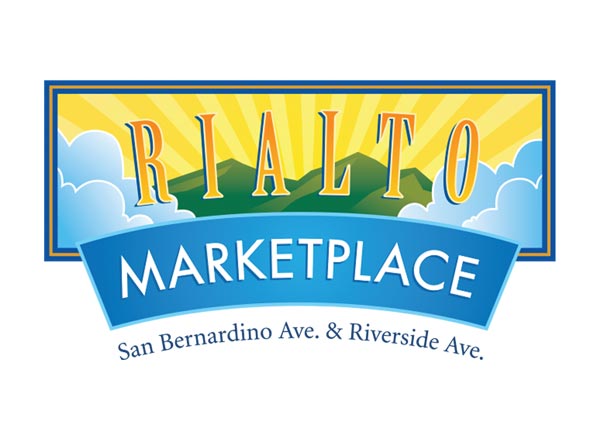 Following the Rialto Marketplace Grand Opening Ceremony on July 20, everyone is invited to enjoy the "biggest free" Rialto community celebration of the summer from 5 – 8 p.m.
The community event will feature music and dance performances, appearances from the  Los Angeles Rams players and cheerleaders, carnival games, jump house, climbing rock wall, costume character meet and greet, food sampling from the center's new restaurants, prize giveaways and Rialto Marketplace Trackless Train Tour.

Highlights:
Community Celebrity Dunking for Dollars
Three Rialto community leaders will cool off and help their selected cause related organizations at the Dunking for Dollars activity.   Event attendees who make a $5 donation can try to dunk Rialto Chief of Police Randy De Anda, Rialto Fire Chief Sean Grayson and Rialto Community Service Director Perry Brents.
Rialto Marketplace management will make a guaranteed $500 donation to each of the community leader's selected cause related organizations and invite people to raise more money for the three non-profit groups by participating in the dunking activity:
5 – 5:30 p.m. Perry Brents, Rialto Community Service Director to support Rialto Jr. All American Football
6 – 6:30 p.m. Randy De Anda, Rialto Chief of Police to support Rialto Police   Explorers Post 200
7 – 7:30 p.m. Sean Grayson, Rialto Fire Chief to support Rialto Fire Explorers
Fun and Giveaways
Take a ride on the Rialto Marketplace trackless train throughout the center from 5 – 8 p.m.  Enjoy free activities in the event area and at merchant locations along the route such as 7-11 and GNC Spin Wheel for Prizes, Menchie's and Carl's Jr., Jersey Mike's sub sampling and beach ball giveaway, Pieology games for prizes, Starbuck's iced coffee and tea samples and much more.  Register at the event headquarters for the chance to win merchant gift cards.
Parking
The City of Rialto is providing additional off-site parking adjacent to the shopping center and reminds the public that San Bernardino Avenue, from Willow to Riverside Avenue, will be closed from 2 – 9 p.m.   Access to the event location will be available via Riverside Avenue's main entrance to the shopping center; from Rialto Park, located across the street from the center, and a short walk from the parking lot off Willow Avenue, accessible from Valley or Randall.