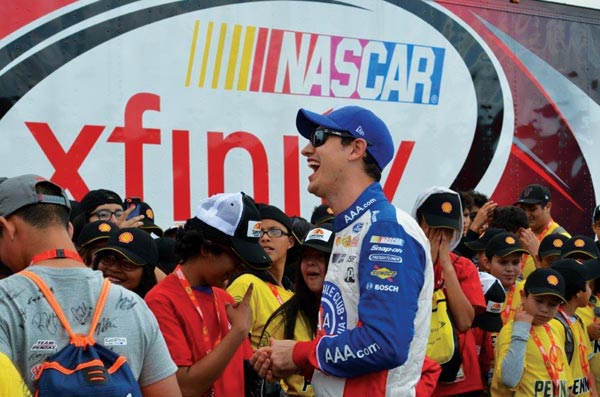 Rialto and Colton students headed to the races this weekend.
About 60 middle school students from both Rialto and Colton-Joint unified school districts joined Rialto police and San Bernardino County Probation at the Fuel For Success Race Day at the Auto Club Speedway in Fontana.

At the event, students had the opportunity to meet NASCAR driver Joey Logano, spokesman for the Fuel For Success program, learned how to mount tires and toured the speedway.
The trip to the speedway was the culmination of the Fuel for Success 500 air-powered model car competition for the students.
The Fuel for Success program is a partnership between Shell Oil and eight law enforcement agencies–including Colton and Rialto police departments–aimed at exposing youth to various careers within the racing industries and promoting new avenues to build successful futures for youth.