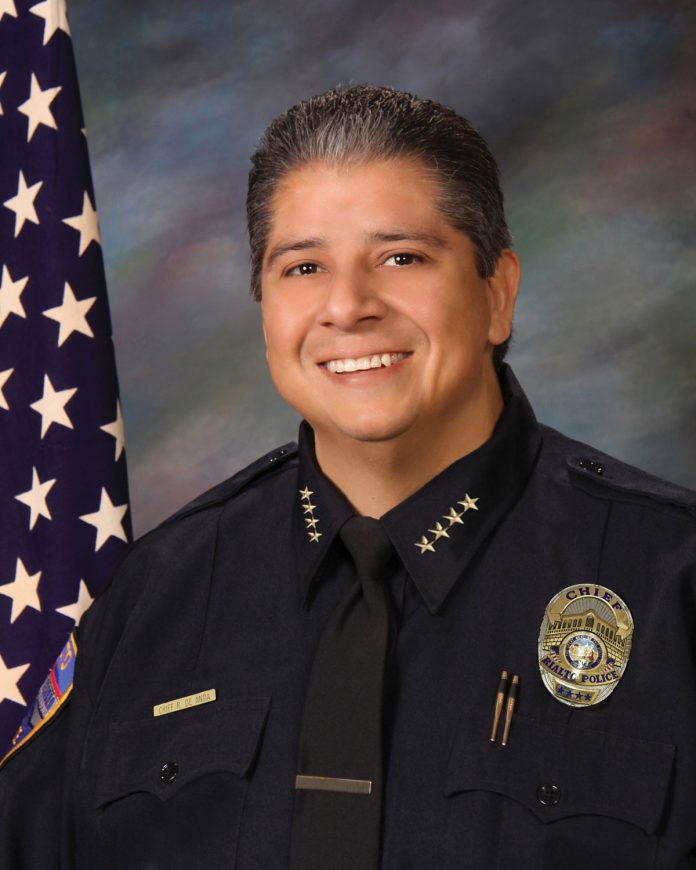 On Wednesday, Sept. 18, Chief De Anda submitted a letter to the City Administrator outlining his intention to retire.  The letter states that Randy De Anda will retire as Rialto Police Chief effective Dec. 28, 2017, ending a 27-year tenure with the city and 33 years in law enforcement.
De Anda, who moved up the ranks to become the city's first Hispanic police chief two years ago, was praised by city leaders for his leadership and dedication to the community.

"The residents, business owners as well as myself appreciate the decades of service and steadfast commitment that Chief De Anda has dedicated to the City of Rialto," said City Administrator Mike Story.  "Randy's professionalism and respect that the police department has for him is something that the chief should be proud of.  Thank you, Chief, for a job well done."
De Anda thanked Story, the Mayor and City Council for giving him the opportunity to serve as chief following the retirement of Tony Farrar in 2015.
"This department has been an inspiration for me, and I am very proud of all the accomplishments we've achieved," De Anda said.  "The career we have chosen is a noble one and a true blessing."
He added, "I personally want to thank each and every one in the command staff and the entire department for all of your support, leadership, dedication, hard work and resiliency.  Continue to move the department forward and do not look back."
The City has begun to work on the transition plan regarding the Police Chief position.
---
Join our newsletter for weekly wrap-ups of our community coverage, exclusive advertising opportunities and local business specials!