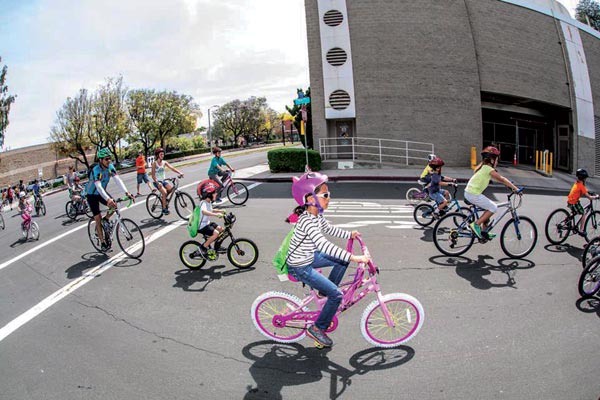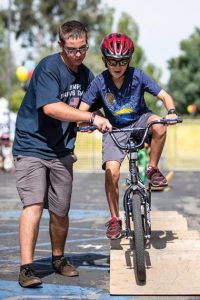 Grab your helmet, bicycle and safety riding gear and pedal your way over to Sylvan Park in Redlands Aug. 5 for the eighth annual Children's Bicycle Health and Safety Expo.
From 8 a.m. to noon, members of the local nonprofit Ride Yourself Fit, Inc., will team up with several agencies including Redlands Community Hospital, Cyclery USA, Don's Bicycles and the Bike BBQ, to offer free bike safety checks, riding tips, and a 2-mile childre's street ride.

"We're about health and bike safety and starting with children is the best time," said Dr. Alesandra Wilson, cofounder of Ride Yourself Fit, Inc, in an earlier interview.
"We're hoping to plant the seed of a healthy lifestyle in children and the community."
Other event highlights include a safety bike course and a course instruction for riders of all ages, a health and safety resource fair along with several craft booths. Music, food, activities and free bicycle drawings for all ages will also be held.
Redlands police will be on hand to teach bicycle safety. Bike inspection and helmet fitting booths will also be available.
The club is focused on fun, fitness and fellowship. Beginning to advanced riders will find what they need to start or improve their riding on Saturday morning rides. You will also find other events such as Walk Yourself Fit and Eat Yourself Fit groups.The Redlands Police Department's purpose is to control crime before it occurs by supporting strong families, resilient youth and safe and sustainable neighborhoods.
Sylvan Park is at 1002 High Ave. in Redlands.
To learn more about the event or group, email events@rideyourselffit.org or call 909-798-3331.