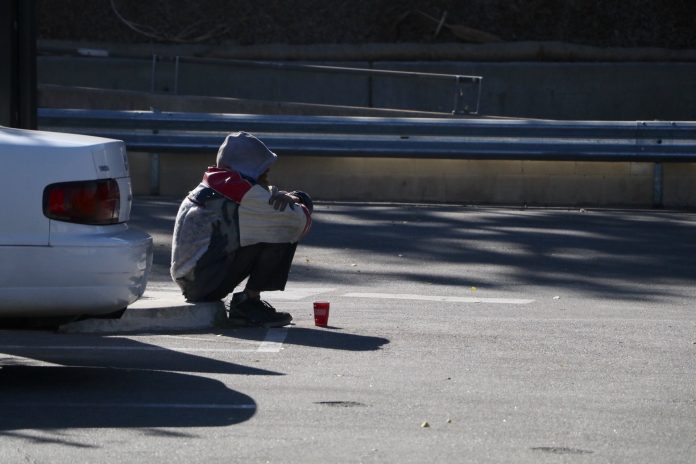 Colton and Riverside announced during a joint Council meeting at the Riverside Convention Center on Nov. 29 that they will work together to make the Santa Ana River a destination point for residents.
Among the first hurdles to improving river conditions is addressing the issue of homelessness. Directly working with the homeless population and conservation efforts will improve river safety, officials say.

"Arguably this is one the biggest public policy issues of our time," Riverside Mayor Rusty Bailey said about homelessness. "No matter the city we represent, residents and business owners want and deserve to see solutions to this issue."
Currently Riverside follows a policy that focuses on a "housing first" approach to put displaced residents in affordable housing, while providing them social services. Nonetheless, the city continues to struggle with transients who reside near the river, explained Assistant City Manager Alex Nguyen.
Fifty eight percent of the 321 Riverside residents that answered a Santa Ana River survey in 2012 said safety was their biggest concern. Colton does not have available data indicating resident concerns with the river.
Riverside's Office of Homeless Solutions will prioritize moving homeless individuals from the river bottom, city parks, and businesses into affordable dwellings. Providing sustainable long term housing is a viable tool to provide employment and social stability to help displaced residents, believes the office's Director Emilio Ramirez.
"We can more faithfully help and serve the homeless population," Rivera said. "And remove the impact from the neighborhood because we'll be able to provide service from within the shelter of a housing unit."
Colton currently only provides basic services to its homeless population, such as access to showers and food bags. They don't have a dedicated city staff member that oversees homeless concerns, explained Community Services Director Deb Farrar. However, they do refer people to other services.
Both City Councils directed staff to collaborate on next year's point in time counts and coordinate on outreach efforts at river bottom encampments.
 "We're looking forward to this partnership," said Farrar. "We know we'll be reaping a lot of benefits."
Colton and Riverside officials believe the Santa Ana River trail is the Inland region's most underutilized natural resource and hope to maximize the river's potential for ecotourism and recreational and business development.
Riverside Land Conservancy President Patricia Lock Dawson presented examples to both councils about river improvements made in other jurisdictions and in the city. They include holding community cycling events, organizing community clean ups, paving bike paths, and planting trees and plants.
According to Dawson, the cost to complete the 155 river projects in Orange, Riverside, and San Bernardino Counties is about $600 million. Turning the Santa Ana River into a public "beach" or park will help restore community pride, thus helping eliminate blight, Dawson argued.
 "I leave it up to you," Dawson told both Councils. "Do we want a generation addicted to their electronics? Or do we want to have folks out there enjoying nature and the amenities we could provide to them."