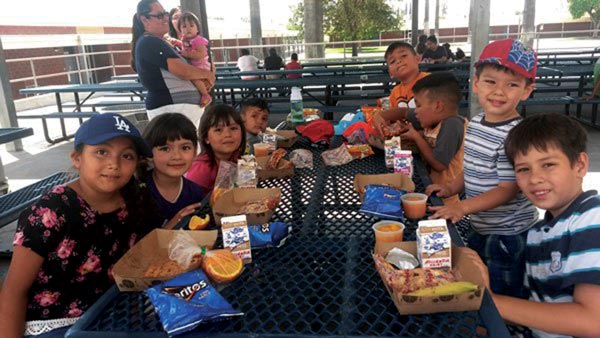 School's out for summer but the school district's Nutrition Services Department is staying busy cooking up hot meals for hungry youngsters over the break.
From fresh deli sandwiches to a choice of one of eight hot entrees like burger sliders, chicken sandwiches, pizza and hearty burritos, the department is preparing daily to feed children 3 to 18 years old with a free complete meal Monday through Friday now through July 14.

The free meal effort is part of the Seamless Summer Feeding Program, a federally-funded initiative administered by the California Department of Education.
As long as you're between the ages of 3-18, you can stop by at any of the 10 designated sites for a free healthy lunch, explains Cinde Stone, director of Rialto school district's nutrition services.
Now expanded to 10 sites since partnering with the City of Rialto, school sites offering the free lunches include Kucera, Jehue, Kolb, Rialto and Frisbie middle schools, Eisenhower and Rialto high school. Off site locations include Rialto Park, Andreson Park and the city's Johnson Community Center.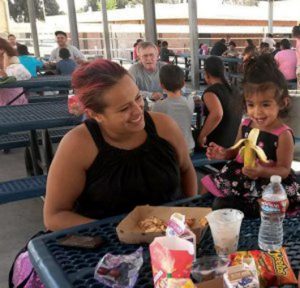 Lunch is served from 11:30 a.m. to 12:15 p.m. at all locations and meals are either prepared at the school sites or at the district's central facility then shipped out to the parks or the community center. Hot meal choices are offered at the school sites, while a sack lunch is provided at the parks and community center.
Rialto school district's Seamless Summer Feeding program is offered daily Monday through Friday through July 14. Lunch services will not be available July 4.