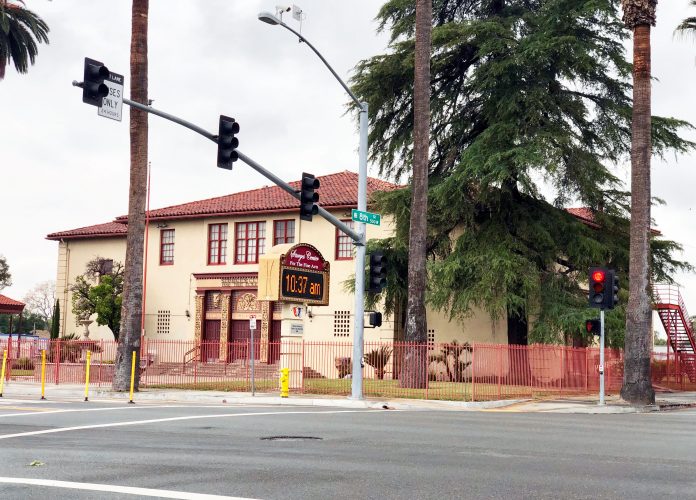 In a 4-0 vote, with an abstention from Councilmember Sandra Ibarra, the San Bernardino City Council recently transferred the Sturges Center for the Fine Arts to the San Bernardino City Unified School District (SBCUSD) and retention of the California Theater of the Performing Arts by the City of San Bernardino.
"The proposed agreements provide for the transfer of the Sturges Center to the SBCUSD and the California Theatre to the City, both for governmental use to provide for their continued use of public performing and cultural arts purposes, subject to receiving the properties at no cost without compensation to the taxing entities," said Teri Ledoux, acting city manager.

"Once completed, the operating costs of the Sturges Center will be the responsibility of the SBCUSD and the operating costs of the California Theatre will be the responsibility of the city. Both facilities are anticipated to generate program income that may be applied to operating costs," continued Ledoux.
With the transfer in effect, the city will no longer be responsible for the health and safety compliance or the upkeep of the building.
"I understand that we can still use Sturges about four times per year, but I'm somewhat concerned about giving away Sturges at no cost," said Ibarra.
Ledoux responded by saying, "We just think the building would be better utilized by the school district. They're currently redoing their entire campus, they have an entire development going on over there. This is a successor agency property meant to sell, so we wouldn't end up with any cash value out of it anyway."
Ibarra then asked if the city was simply doing a bad job at maintaining the building.
"No…not at all. We are currently maintaining the entire building. We will simply transfer the building to the school district; we do not have any benefit from it at this point," concluded Ledoux.
The discussion led to a motion made by Councilman Fred Shorett and a second by Councilman Henry Nickel.
The Sturges Center for the Fine Arts is located at 780 N. "E" Street, San Bernardino. For more information, visit http://www.ci.san-bernardino.ca.us.