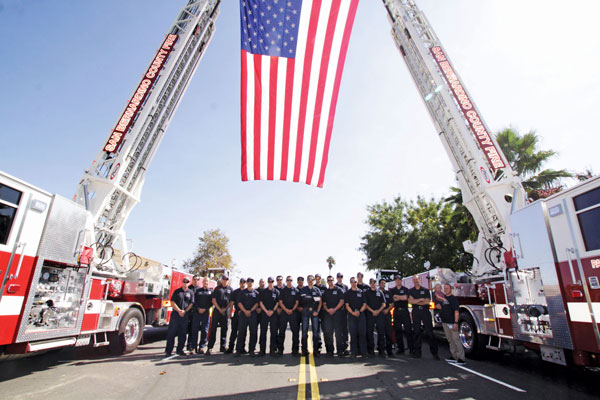 For Fire Prevention Week, the San Bernardino County Fire Station 221 (the Old San Bernardino Main Firehouse on 3rd Street) held an Open House on Saturday, October 7th. The street in front of the firehouse was closed off as several large firetrucks and one boat on a trailer were on display for the visitors to explore.
Children had the opportunity to meet "Sparky" and had demonstrations on the use of their vehicle extrication equipment. The rescue helicopter made an appearance as well.

Making a special appearance was Mike Kordich who is a member of the San Bernardino County Camp 6 Fire Suppression Hand Crew, also known as the "Old Cajon Hand Crew".
Mike Kordich was one of several off-duty County Fire Department Firefighters who attended the Route 91 Harvest Festival in Las Vegas when a shooting broke out during the concert killing 58 people and injuring more than 500 on October 1.
The Firefighters stopped to render first aid during the shooting. Mike was giving CPR to an injured concertgoer when he was shot in the arm. Mike's arm was still bandaged in a sling during this event.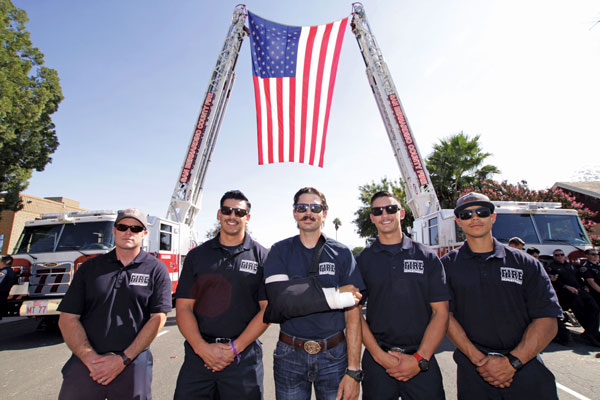 ---
Join our newsletter for weekly wrap-ups of our community coverage, exclusive advertising opportunities and local business specials!