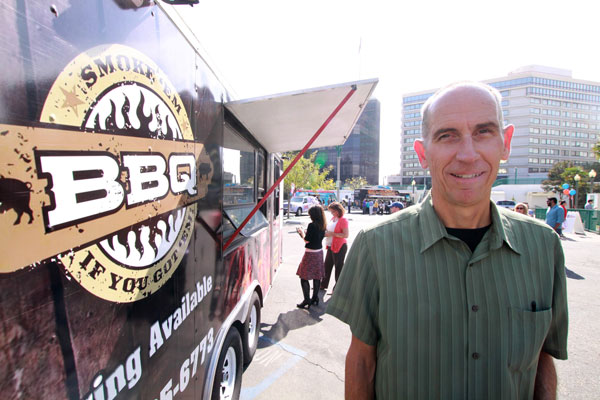 After a two-year run, the City of San Bernardino held its last Third Thursday Food Fest event on Oct. 19 at Court Street Square. The first Third Thursday Food Fest was held in October 2015 and has been providing the downtown area with a variety of gourmet food trucks.
While the first Food Fest brought thousands to the event, with lines stretching across the parking lot and many vendors running out of food before the event was over, the crowds have been steadily getting smaller, and maybe the novelty has been wearing off. Many people said that they "didn't have enough time during their lunch break to wait in line for their food".

Others stated how "they wished the event was held during the evening so that they could bring their entire family out to the fest." And yet on this last event, there were still many first-timers who attended and were disappointed that they had missed so many Food Fests in the past.
Nancy Rawlizer and Bob Halbel work in the Court House nearby. They have attended nearly half of the events. They said "it was nice while it lasted, but the hot weather was bad at times."
Joe Banuelos is one of the instructors at the "Teen Music Workshop." On several occasions during the past two years, the "Teen Music Workshop" has been able to bring several of their students and provide the Food Fest goers with many musical concerts. Joe was not able to bring any of his students to entertain during the final event, so he came solo with his guitar to sing to guests.
"The Food Fest may come back in the future, but not on a monthly basis," Director of Community Development Mark Persico said.
First Ward Councilperson Virginia Marquez recently approved "Art Night" to be held at the 66ers Stadium, and reflected that she would like to see more events held in the downtown area such as the Food Fest.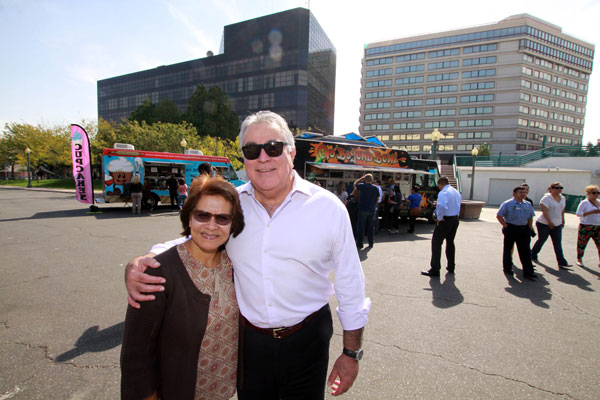 ---
Join our newsletter for weekly wrap-ups of our community coverage, exclusive advertising opportunities and local business specials!