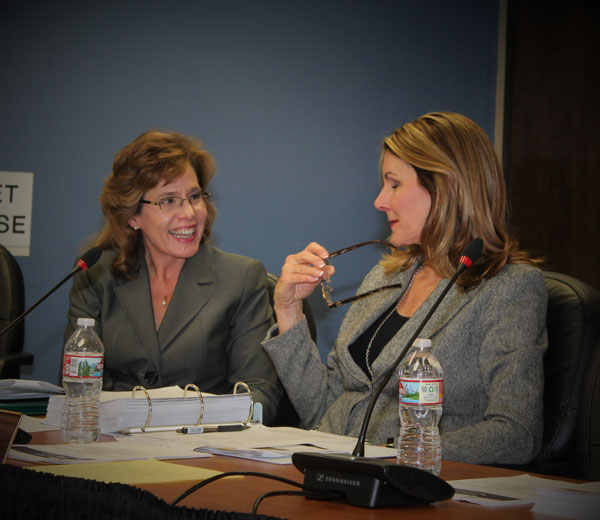 The San Bernardino City Council decided to make significant changes to its citizen boards, commissions, and committees during their February 22 meeting.
Mayor Carey Davis and the Council began the process of consolidating city commissions back on February 10 when they eliminated several boards including the Parks and Recreation and Community Services, Fine Arts Commission, Senior Affairs Commission, Community Development Commission, and Historical Preservation Commission.

According to city staff, changes to the city's advisory system are required by the new City Charter.
Changes approved by city officials last week included the consolidation of the Human Relations Commission and the Board of Police into the Public Safety and Human Relations Commission. They also consolidated the Parks and Recreation and Senior Affairs Commissions under the Parks, Recreation, and Community Services Commission.
All together the city's advisory system reduced the number of boards, commissions, and committees from 23 to 14.
Making the changes to the system will improve the efficiency of public service, explained City Manager Andrea Miller. She cited the new Public Safety and Humans Relations Commission as an example. The commission will have a broader scope of responsibility that pertains to code enforcement, traffic, and school safety issues.
Councilman Henry Nickel believes the changes will encourage more qualified individuals to serve on city boards, commissions, and committees.
"The bottom line of this is to not eliminate citizen input but to ensure we have optimal mechanisms to get that input," Nickel said, responding to resident concerns about reducing public input.
Miller recommended the Mayor and City Council to speak to existing commissioners and committee members about any possible new roles they could take on within the city's new structure.
Disbanding some of those boards, committees, and commissions will only stifle public input, expressed Roxanne Williams, the former chairwoman of Parks and Recreation Commission.
"What I'm seeing right now with the repeal of this commission is the stifling of your voices," said Williams. "What do you have to hide?"