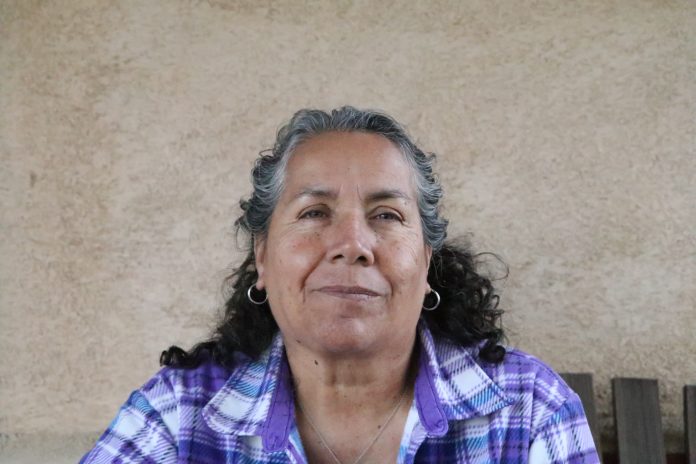 Last week's ceremony to celebrate the installation of state-of-the-art Clean Natural Gas (CNG) fueling systems at the Omnitrans facility in San Bernardino was a bitter-sweet occasion for one westside resident.
Two years after announcing it would remove two 30,000 pound natural gas tanks from its main facility, Omnitrans showed off its CNG system that utilizes an underground pipeline to provide compressed and filtered gas to its large bus fleet while mitigating environmental impacts.

While both the bus company and local community agree installing the new equipment is a step in the right direction, Teresa Flores Lopez, a lifetime resident of San Bernardino, believes residents should continue demanding more improvements from Omnitrans.
"I'm still angry," admitted Lopez. "Omnitrans didn't remove the tanks soon enough."
The bus company's switch from Liquefied Natural Gas (LNG) fueling equipment to CNG will save them close to $2 million a year in fuel costs, according to a company press release. The three CNG compressors at the San Bernardino station, plus the two compressors at the Montclair facility, will meet the daily fleet demand of 10,000 gallons of gas.
"This is a significant milestone in our commitment to be a good neighbor, a leader in clean fuel technology, and a good steward of public funds," said Omnitrans CEO and General Manager P. Scott Graham.
However Lopez, who has been voicing her concerns with Omnitrans' natural gas equipment since 1998, believes the bus company decided to make the switch because of financial benefits and not because of the local community's concern. The facility is across from Ramona Alessandro Elementary School and Nunez Park.
Lopez and other women first complained about gas leaks to Omnitrans nearly 20 years ago. She blames the company's natural gas operations for the community's health ailments.
"How many people have passed away because of this?" she said. "Some people lost their lives before they could see something be done about."
The Center for Community Action and Environmental Justice was the group responsible for urging Omnitrans to remove the two LNG tanks. They met continuously with company officials and held actions to raise awareness about natural gas' negative impacts on the environment.
CCAEJ Organizer Ericka Flores said she appreciates Omnitrans' desire to work with community members and expects them to act in good faith moving forward.
"We're so happy we have this system in place," Flores said. "But how will we continue to be notified in case of an emergency? There needs to be a good safety plan in place that incorporates input from school district and city officials."