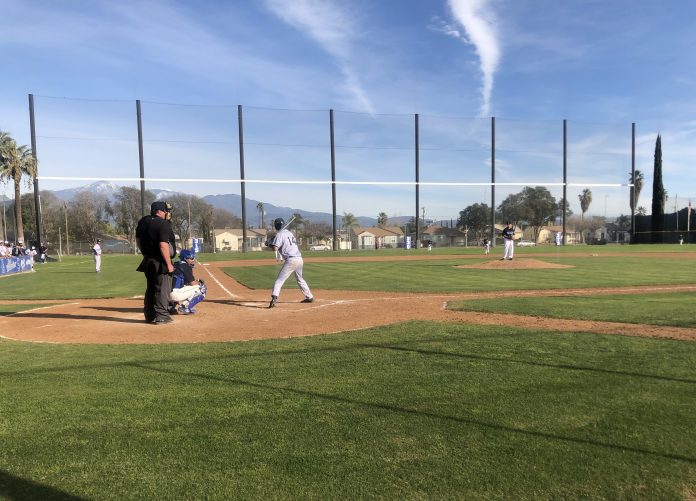 San Bernardino Valley College's baseball team is off to a swift start this season.
With inclement weather since the season began in early January, the team has still managed to win two of its three games.

"I'm always optimistic every baseball season. We are going to put out a good product on the field this year. Our team needs to stay healthy and continue to progress. Our goal is to get to the next level and continue to grow as a team," said Bill Mierzwik, 20-year head coach at San Bernardino Valley College.
Mierzwik also said the team's long-term goal is to make it to the state playoffs.
Before the team lands itself in playoffs sometime in the near future, the following standout players are who may be the ones to take the team to the next level.
"We have quite a few standout players this season. The first five games Patrick Perez hit a grand slam; he has had eight RBI's. Another player named Eddie Adams has been very impressive; he is definitely one to watch. We have had some good pitching performances by both right handed pitchers Cody Milner and Nate Mendoza," continued Mierzwik.
"Our next (home) game is Tuesday, February 12, against Barstow, here at Valley College, at 2 PM. We are definitely hoping for some sunshine. The game is free and the community is welcome. We had a great turnout at our last home game; it's nice for the team to receive community support," concluded Mierzwik. For more information, visit valleycollege.edu.