For Hortencia Hernandez, the annual fiesta at San Salvador Church is a reminder of the strong Mexican and Spanish-speaking tradition present in Colton.
"I believe the spirit of La Virgen remains alive in this community," Hernandez said.
Every year residents gather outside the Church's headquarters for a weekend of music, entertainment, and food to help support the religious establishment.
The event has served as the church's main fundraiser since the 1930s, according lead organizer Terry Yanez. In recent years, the fiesta has raised anywhere from $15,000 to $30,000 to support programs, services, and maintenance.
"Without the people, there would be no fiesta," said Yanez. "And there would be no San Salvador."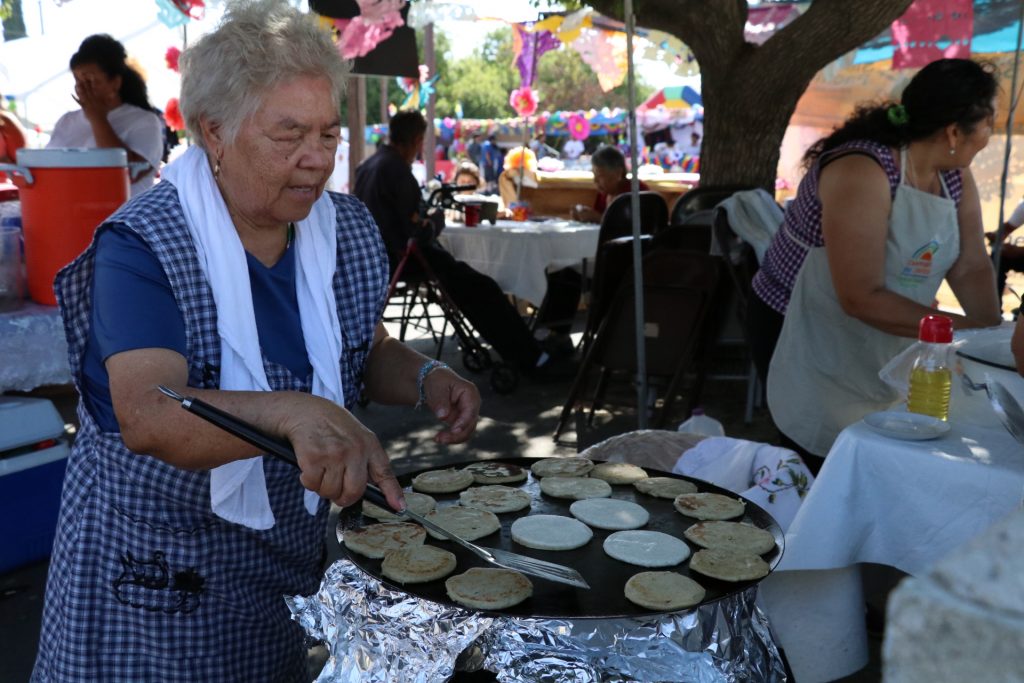 Mostly synonymous with the church, the use of San Salvador is also connected to the history of Barrio South Colton.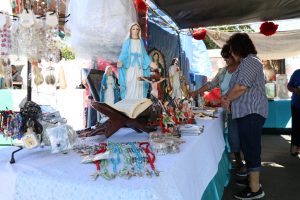 In response to constant raids by nomadic Native American tribes, Don Antonio Maria Lugo, the founder of Rancho San Bernardino, persuaded several New Mexican settlers to protect land near the Santa Ana river. As a reward, these individuals were given plots of land for farming and settlement.
These areas, referred to as Agua Mansa and La Placita, became known as San Salvador. The town's first church was established in 1853 in Agua Mansa, though a flood in the Santa Ana River in 1863 destroyed the building and most of the settlement, according to Chicano historian Albert Camarillo.
Anglo-American encroachment and racial tension resulted in many San Salvador settlers to move and integrate into other cities. Among those towns was Colton–established mainly to serve the railroad industry. The labor demand brought forth migrant workers from Mexico, who established their own community on the south side of the tracks.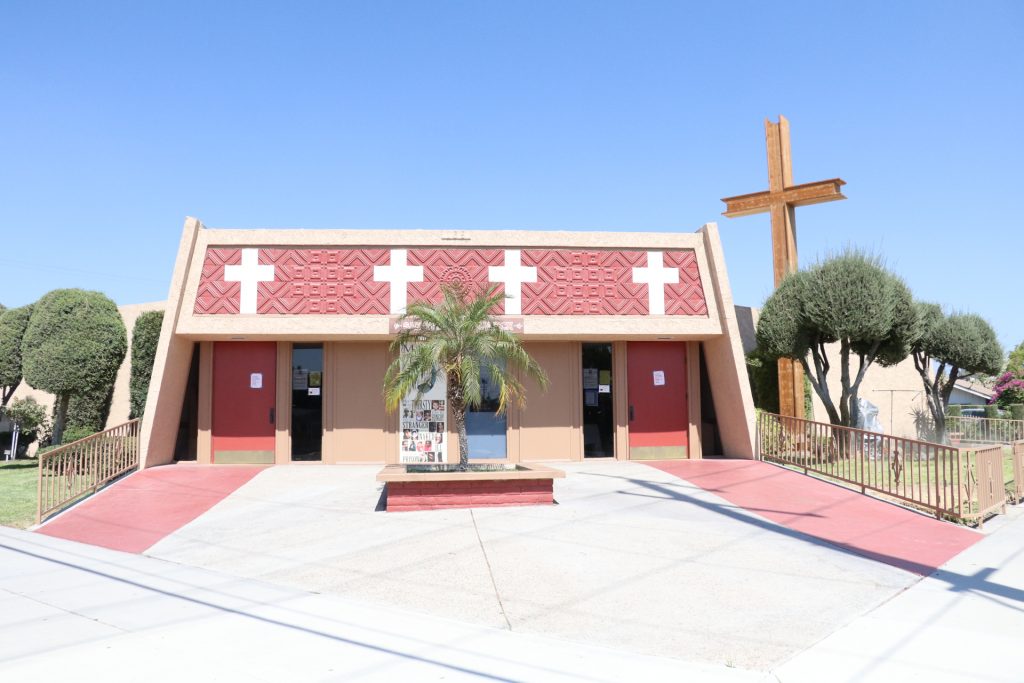 Hernandez's grandfather was among those who worked for the Southern Pacific Railroad in the early 1900s. "Through many people I've heard of Colton's great stories," Hernandez said. "Through them I was also able to learn about my past."
The construction and completion of the San Salvador Church in 1918 served as the merging of the San Salvador and Barrio South Colton communities, according to the National Park Service. Individuals such as Father Jose Valencia and Monsignor Peter Luque were instrumental in garnering support from the south Colton community for the parish.
Luque led a "labor of love" effort, garnering funds for the construction of their current site at the corner of the 7th and L Streets.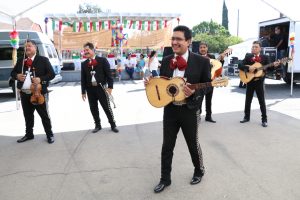 Yanez, who recalls attending the annual fiesta as a little girl, said her father was among the men who devoted time and effort to build the church.
"The men who volunteered to build this church were hard working men," said the 65-year-old lifetime resident. "And the women too, who would make and bring out food for them to support."
John Villalobos, who says he "married into Colton", appreciates the rich history of San Salvador Church and the city.
"I've lived here for 30 years and everytime I come to the fiesta, it reminds me of this parish's history and the influence it's had on the community," he said. "I love it."