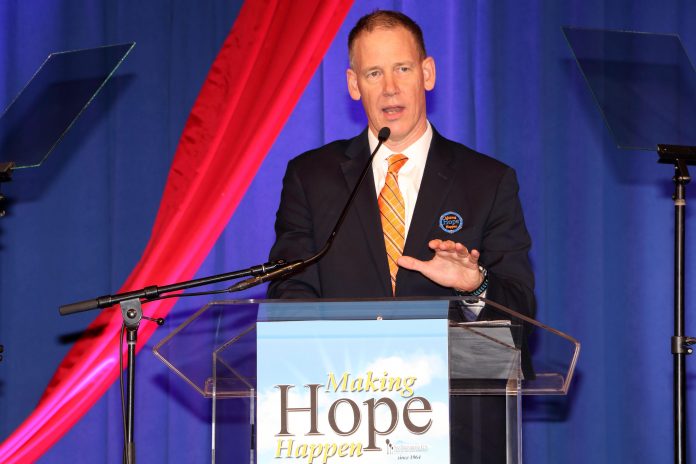 Leadership matters. That was the underlying message of San Bernardino City Unified School District's 6th Annual Gathering for Excellence on Thursday, Nov. 9. Effective leadership from administrators, educators, and parents/guardians is critical in creating a culture that enables students to be inspired and guided to academic success.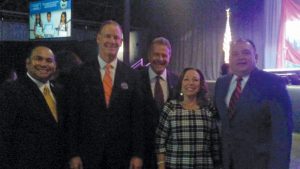 "We come around our young people and walk them to a path of excellence," said SBCUSD Superintendent Dr. Dale Marsden to the 1,000-plus attendees comprised of community partners, local dignitaries, parents, educators and students. "The tone, culture and climate of a community are reflected by its leadership."

Citing a Gallup poll statistic, Marsden noted that a student is 30 times more engaged in their future if just one adult inspires and motivates them about their future hopes and aspirations.
"Students yearn for rigor and authentic relationships, so we create a system that will help them lead successful lives," Marsden noted. "Our students are the most thoughtful, resilient and kind students, and the love and passion they have for this community is palpable and contagious."
Marsden recognized community partners for their dedication and commitment to the school district that includes Amazon for establishing a logistics pathway, Tzu-Chi Foundation and the Mexican Consulate for answering the call of food scarcity, Cal State San Bernardino for the infant/toddler program, and San Bernardino Valley College for its participation in the Diesel Mechanic Pathway Program and establishing a brand new program that offers three community college courses eventually at each high school.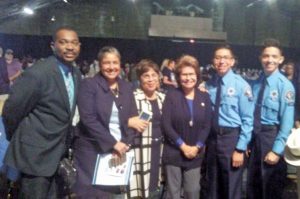 San Bernardino County also made a significant commitment when it recently announced one-on-one internships with county employees for each of the 8,000 students enrolled in the district's pathway programs.
"Linked learning opportunities give relevance on how to apply academic courses in the real world," said Marsden. "It offers students a sense of purpose, hope and drive for their futures."
Cajon High School senior Isabel Cholbi discussed high expectations and delivered an exceptional speech about the importance of not only having empathy, but of harnessing and acting on it. Cholbi provided examples of actions spurred by empathy – the creation of programs to help the homeless, establishment of security measures in response to the North Park tragedy to ensure it will not be repeated, and funding for extracurricular activities.
"We can always, always do more," Cholbi challenged. "We must hold ourselves to the highest standard of humanity."
The audience gave Cholbi a standing ovation, as they did at the outset of the program for 10-year-old Hayden Crouteau from Salinas Elementary School who sang "The Star-Spangled Banner." When Hayden stumbled and ran offstage, the audience clapped for her in support until she returned onstage to cheers and explosive applause. Hayden resumed her rendition of the anthem with the crowd singing in unison.
Marsden noted the compassion, encouragement and nurture the audience showed Hayden is precisely the type of culture that exemplifies the community that is the San Bernardino City Unified School District.
The Gathering for Excellence was launched in 2012 as one way to engage parents, employees, and community members in meaningful dialogue about local educational reforms. Marsden's efforts to involve all stakeholders resulted in the creation of the Community Engagement Plan, a nine-point plan that laid out changes and improvements to the District's educational and social systems in order to better prepare students for the future and, as a result, revitalize the community.