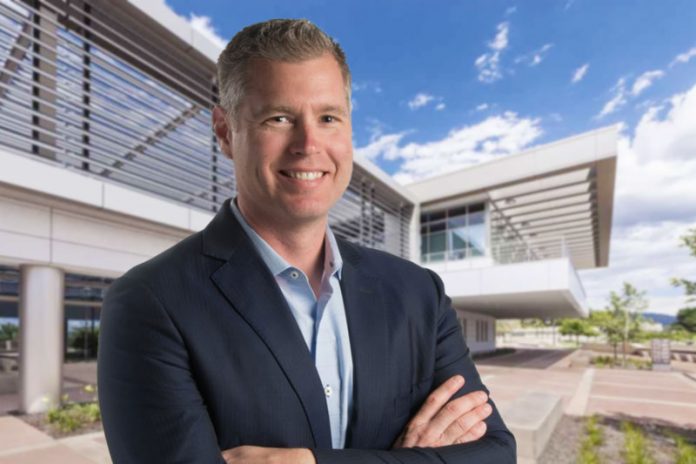 San Bernardino Community College District Chancellor Bruce Baron announced last week that he has selected Dr. Kevin Horan, vice president of instruction and student services of Los Medanos College, as his choice to become the ninth president of Crafton Hills College in Inland Southern California.
The SBCCD Board of Trustees approved the terms of Horan's appointment during a special public meeting on November 19. He will assume the presidency on January 7, 2019. Dr. Audre Levy will continue to serve as interim Crafton Hills College president until the end of the semester.
"Kevin Horan brings two decades of leadership expanding career training and higher education opportunities for low-income and first-generation students and a refreshing zeal for building bridges, and trust, with people from all walks of life," said Chancellor Baron.
Horan, an accomplished leader in the California Community Colleges system, was selected among more than 50 prospective candidates. As Crafton Hills College's president, he will mobilize the campus community to achieve its long-range educational and facilities master plan.
"Crafton Hills College is on an upward trajectory to ensure more students have affordable access to the best higher education and career training to live better lives," Horan said after the board of trustees appointed him president. "I cannot be more humbled, nor more excited, to work with students, faculty, staff and the broader community to take Crafton Hills College to new heights."
Crafton Hills College enrolls more than 6,000 students, employs more than 400 faculty and staff members, and offers more than 50 academic and career education programs on campus and online.
Horan comes to Crafton Hills College after 13 years with the Contra Costa Community College District, which includes Los Medanos College, Diablo Valley College, and Contra Costa College.
Serving as the chief instructional officer of Los Medanos College, Horan focused on student achievement by increasing distance education offerings, implementing guided pathways, and strengthening dual enrollment partnerships with K-12 districts. Additionally, he led the planning and implementation of more than $125 million in bond-funded facilities projects including classroom modernization, technology upgrades, and new satellite campus.
Horan earned an educational doctorate in educational leadership from Saint Mary's College, a master of science in college student personnel from Western Illinois University, and a bachelor of arts in government and dramatic arts from Saint Mary's College.
Before joining the Contra Costa Community College District in 2006, Horan served as the director of campus affairs at California State University East Bay's Concord Campus, director of student affairs at Samuel Merritt University, and director of residence life/auxiliary services at Holy Names University.
Horan is married to Erica Horan, and they have two children, Sage and Reid.