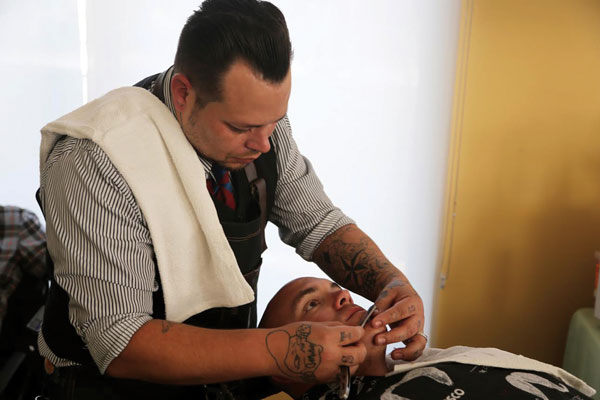 Things got a little hairy last month between Loma Linda University Health and the San Bernardino Police Department.
The groups were in a battle to grow the fuzziest of facial hair for No Shave November as a way to raise awareness about cancer prevention, diagnosis and treatment. And on Nov. 30, slates were finally wiped clean during a celebratory shaving event at Loma Linda University Health – San Bernardino Campus.

Men who went fuzzy for the month were treated to free straight cut shaves provided by barbers from Yucaipa-based Boom Botz Gentlemen's Parlor. Two SBPD women officers who participated and ditched the razor on the legs for a month, opted to pass up the offer.
The partnership was a great way to show how LLUH and law enforcement can come together in the name of charity, said Richard H. Hart, Loma Linda University Health president.
"We are together partners in a very real sense," Hart said.
"Seeing how law enforcement has come together to raise money for cancer research is a true sign of dedication to the community."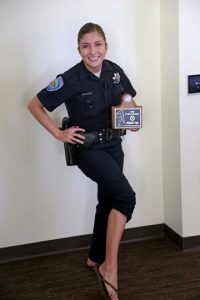 To encourage participation, members of the police department along with LLUH employees, students and staff were offered several options to joining the hairy movement including donating $40 to go au naturel with facial hair leg hair for women; making a donation to Loma Linda University Health to help fight cancer in the community; and/or donating $10 for a commemorative No Shave coin.
Last year's campaign raised $12,000, and SBPD Assistant Chief Eric McBride announced that this year's campaign, raised more than $17,000 — $5,000 more than last year's effort.
All funds raised during the collaborative charity event will benefit the Loma Linda University Cancer Center, according to a news release.