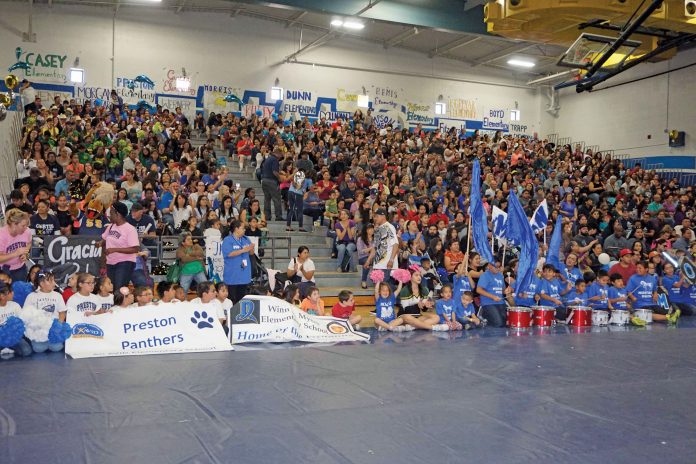 Well over 2,000 parents/guardians attended the 9th Annual Parent Summit held at Rialto High School on Saturday, Oct. 14, testament to their committed involvement in their child(ren)'s education.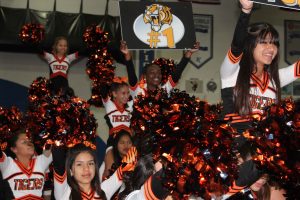 In addition to an inspiring keynote address presented by nationally renowned speaker Dr. Daniel Walker, there was a parade of schools, student performances and workshops for parents/guardians to choose from to gain insight and tools to more effectively promote their child's academic success.

"This event highlights the spirit of our community and the interest of parents in the education of their kids," said RUSD Superintendent Dr. Cuauhtemoc Avila. "The parents and guardians come together to learn for their kids and it shows (students) that learning never stops."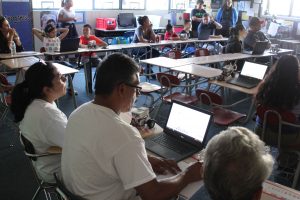 Local dignitaries who showed their support for the event included Rialto Councilmen Joe Baca Jr. and Rafael Trujillo, Board of Education Members Dina Walker, Joseph Martinez, Edgar Montes, Joseph Ayala, Nancy O'Kelley and Keon Collins; San Bernardino Community College District Trustee Gloria Macias Harrison; Wilmer Amina Carter and Hardy Brown, to name a few.
"This huge turnout exemplifies parental involvement," Harrison said.
Dr. Walker encouraged students to be innovative, focus on future possibilities, love their history and past, and to embrace diversity within the community.
"Come up with new ideas. Innovate," he challenged students in the packed gym.
Workshops for parents/guardians featured topics such as understanding LCAP and state assessments, bullying prevention, exploring available career pathways, language acquisition, and exemplifying leadership skills at home. "I'm here because I'm committed to my son," said Margaret Molina, first-time attendee to the Summit, created in 2009 by a group of involved parents led by the late Curtis T. Winton, a Rialto parent and grandparent.
The district's Parent Center is named after Winton, who believed that parents are the first motivating factor in their children's lives who play a major role in their future successes. Other founding members include Corrine Winton, Monica Del Rio, Rhonda McIver-Jackson, Elizabeth Moreno, Rosa Fuentes, Rafael Chavarria, and Jackie Urbita.
"This is an opportunity to unify the community with schools," said Henry Elementary School educator Pamela Logwood.
---
Join our newsletter for weekly wrap-ups of our community coverage, exclusive advertising opportunities and local business specials!