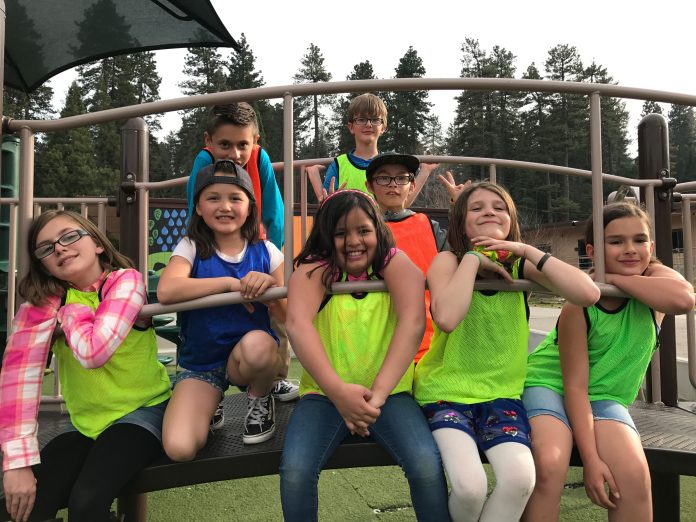 Christy C. and her husband never imagined they would be raising a child again in their 50's. But life had other plans. When her sister passed away of drug-related complications, she became the guardian of her 10-year-old niece.
Tige Licato, President of Lake Arrowhead's local Boys & Girls Club, says addiction is a big problem up here on the mountain. "There's not a lot to do. Too many families end up addicted to opioids and other drugs."

According to data tracked by the State of California on its Opioid Dashboard, 57 people died in San Bernardino County from opioid overdoses in 2017 alone. In California overall, it was over 1,200! (Source: https://discovery.cdph.ca.gov/CDIC/ODdash/)
This is a growing problem for residents here on the mountain as well as across California and the nation. One way to combat problems, especially among youth who are often most likely to use, is to encourage involvement in after-school activities, something the Boys and Girls Club has made its mission.
Christy can attest to the program's success. When her niece came to live with them, she had several issues. It was to be expected after losing her mother so young.
Christy says the Boys & Girls Club has helped her niece develop social skills that had been delayed by her trauma, and supported her while learning how to cope with her niece's obsessive compulsive disorder (OCD) and oppositional defiance disorder.
Lake Arrowhead's Boys & Girls Club location serves over 400 children in the mountain area, providing meals both before and after school, and after-school programs to keep kids healthy, learning, and active.
"Up there on the mountain, there's a lot of economic struggles for the families," Christy says, and the cost scaling from the Club "can't be beat."
With poor mental health and stress being a leading cause for drug addiction, Licato cannot overstate the importance of these services. Their program helps kids build character and get involved in a variety of activities, showing them that having fun doesn't need to involve drugs or alcohol.
Perhaps it's useful to look at what other countries have already found successful in combating these kinds of issues. The country of Iceland has one of the lowest rates of teen alcohol and drug use in the Western world, and, to Mr. Licato's point about kids not having much to do, it's a success they attribute in great part to the large availability of and easy access to after school programming in the country (source: https://www.theatlantic.com/health/archive/2017/01/teens-drugs-iceland/513668/). Those who work at the Boys and Girls Club have known this for years, regularly seeing the most engaged children being the least likely to abuse drugs and alcohol.
However, the Boys and Girls Club can't do this work alone. They rely on donations and the support of the community, like addiction treatment center Serenity Lodge, who has been a large supporter of their work for a number of years.
Serenity Lodge's Vice President, Derek Wilksen, who was also VP of the Club's board up until just this year. Says:
"We often treat people at acute stages of addiction. But, to really combat this problem, we know that we need to start young and prevent the problem from happening in the first place, which is where great organizations like the Boys and Girls Club come in. It's why we're such huge supporters of the work they do."
Relationships like the one they have with Serenity Lodge are crucial for the local Boys & Girls Club. In such a small, remote community, there are not many grants for children's programs, so the club subsists almost entirely on private funding. With 4 locations spread across the mountain, every dollar from individual donors and supporting businesses counts.
If you'd like to learn more about the Boys and Girls Club here in Lake Arrowhead, or to donate or volunteer, please consider attending these upcoming events:
Lake Arrowhead Golf Classic at beautiful Bermuda Dunes County Club, in Palm Desert, California, on March 16th, 2019. Check in is at 11:30 am with a Dinner and Auction at 5:30 PM.
Bids for Kids dinner and auction on May 11th, 2019. This is a wonderful event with a Monopoly theme this year. It is in the Grand Ball Room of the Lake Arrowhead Resort in Lake Arrowhead, California. Cocktails and Hors d' oeuvre at 5:30 pm and dinner auction at 6:30 PM.
Christy's family has endured grief, loss, and unexpected life changes. The Boys & Girls Club was there for them. Remember to support your local Boys & Girls Club, because you never know what life will throw at you, or others in your community.
For information on how you can attend or sponsor either of these events or to donate to the Boys & Girls Club of the Mountain Communities, contact Tracylyn Sharrit at 909-338-9390, or go online to www.mcbgc.org.