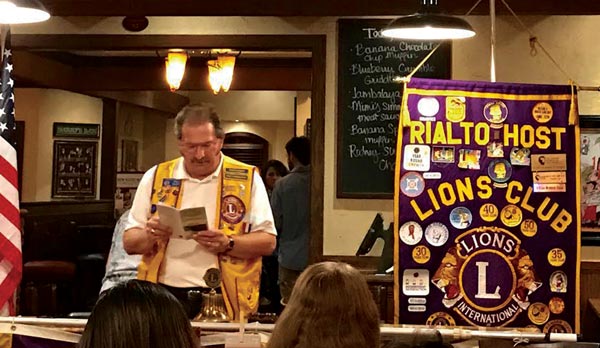 Rialto High's Shelsea Mejia is moving forward after winning Rialto Host Lions Club level 80th Annual Student Speakers Contest, sponsored by the Lions Club International.
Shelsea, a sophomore, received a $100 scholarship and will move on to compete against several other students from throughout the Inland Empire at the Zone Contest in Corona March 13.

Presented by Rialto Lions Feb. 23 in Fontana, this year's contest drew more than a dozen student speakers to express opinions in a five-to-seven-minute speech on the topic: "Is the right to privacy a threat to our National Security?"
Rialto Lions' president Don Martin touts this year's selected topic for the large student draw.
"We were swamped with kids and it was great," he said. "We had 16 participate and I truly believe they were anxious to speak about the topic. It's an opportunity for expression."
The annual contest offers students in grades 9-12 an opportunity to win thousands in scholarship opportunities if advanced to next levels.