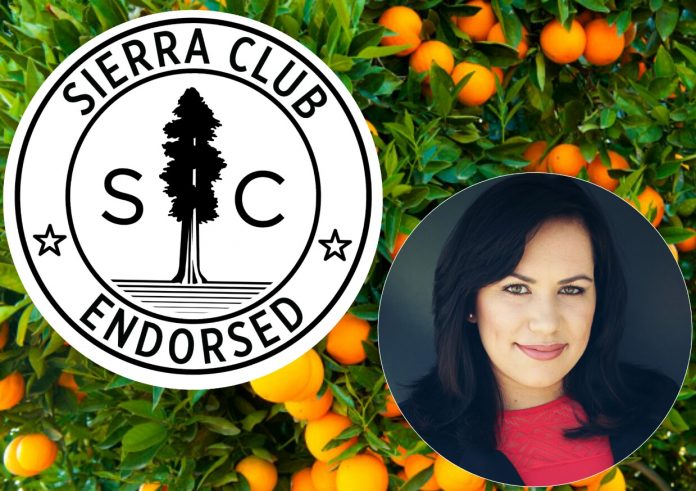 This week, the Sierra Club proudly endorsed Ana Gonzalez as its candidate in the race for Rialto City Clerk. As we continue our struggle to fight for clean air and protect our natural resources, we know that Ana Gonzalez  is likewise committed to these causes. Ana Gonzalez has been committed to preserving our local environmental history by advocating for the preservation of the last remaining citrus groves in Rialto. She is also committed to cleaning up our air and moving our city towards a clean energy future.
Ana Gonzalez is a mother, educator, business woman, volunteer, and community advocate. Gonzalez has lived in Rialto for almost 20 years, attended public schools in Rialto, is raising her children in Rialto, works for the Rialto Unified School District and has volunteered countless hours in Rialto. She is a graduate of Eisenhower High School and also graduated from San Bernardino Valley College with two degrees in Liberal Arts with emphasis in Humanities & Fine Arts and Social & Behavioral Sciences. Gonzalez is fighting for equal access to the city through an engaged City Clerk's office.

When it comes to a candidate who lives, loves and fights for their city at every level, you have to think about Ana Gonzalez. That passion, love and commitment to move Rialto to be a more inclusive, equity driven, environmentally and socially just city is the reason we knew we made the right choice with Ana Gonzalez.
Jono Hildner
Sierra Club San Gorgonio Chapter Political Chair
The Sierra Club is the nation's largest and oldest grassroots environmental organization with a strong record of mobilizing voters to support its endorsed candidates.