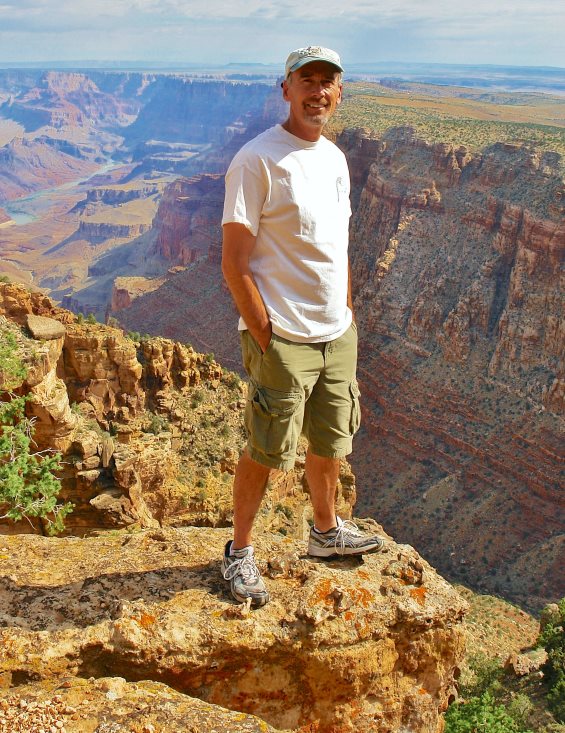 The next meeting of the San Gorgonio Chapter, Sierra Club will be Tuesday, September 4. Steve Freers will present: "Rock Art of the Grand Canyon Region". The meeting starts at 7:30 p.m. at the San Bernardino County Museum, 2024 Orange Tree Lane, Redlands.
Mr. Freer, together with coauthors Don D. Christensen, Jerry Dickey and their associates, have carefully and thoroughly recorded and documented nearly 500 rock art sites within the Grand Canyon region, stretching south from the Arizona-Utah border to the Mogollon Rim.

Over the past 28 years they have worked in cooperation with the Kaibab National Forest, Grand Canyon National Park, Bureau of Land Management/Arizona Strip, and the Grand Canyon-Parashant National Monument to analyze the hard data and to form a comprehensive overview of the 5,000 years of Native American art painted and engraved on the walls and boulders within the greater Grand Canyon region.
Their work to date culminated in the newly released book, Rock Art of the Grand Canyon Region, from award winning Sunbelt Publications. It is a visually stunning book with over 425 photographs and 30 drawings, representing the latest classification of this rock art within a chronological framework and associated cultural affiliations. These enigmatic rock images are placed within their environmental and archaeological context, essential in deriving potential clues as to their function and significance.
Steve Freers is a chemistry teacher at Temescal Canyon High School, Lake Elsinore, California. His avocation for the past thirty-eight years has been to research Native American rock art in Riverside and San Diego counties as well as concentrated studying in the Grand Canyon region.
Mr. Freers is expected to have copies of his book at the meeting available for purchase.
Parking and admission are free but donations are accepted for room rental.
The San Bernardino County Museum is located: 2024 Orange Tree Lane, Redlands, CA 92374. Exit California Street from I-10 Freeway in Redlands.