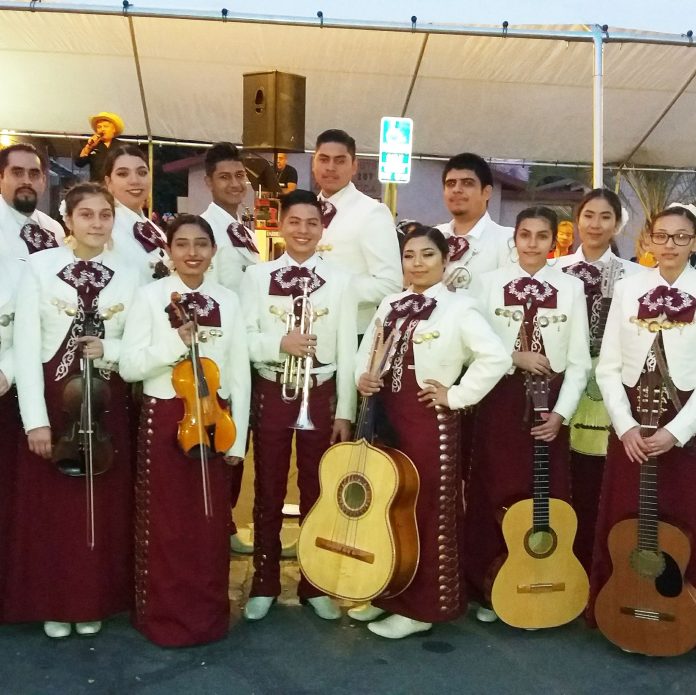 Sinfonia Mexicana Mariachi Youth Academy will present a "Kermes Festival Fundraiser" to raise funds for music education. The festival will be held on Saturday, August 18, 2018 from 3 PM to 8 PM at Live Oak Canyon Pumpkin Patch, 32335 Oak Canyon Road, Redlands, CA, CA 92373.
The festival will feature performances by the Mariachi Youth Academy, music by DJ Spin Junkie Ent., games, crafts, jumpers for children – and fun for the entire family. Enjoy traditional Mexican food in a beautiful outdoor ranch setting Admission is free, and traditional Mexican food will be available for sale.

The Kermes Festival will be at the Live Oak Canyon Pumpkin Patch, 32335 Live Oak Canyon Rd., Redlands, CA 92373. Please call (909) 744-2176 for more information or to make a donation. Sinfonia Mexicana is a non profit 501(c) (3) organization.
Sinfonia Mexicana of San Bernardino founded the Mariachi Youth Academy in February 2009 to provide a comprehensive music education and its benefits for area youth who did not have access to an arts education. The Academy students learn to read music, understand music theory, learn to play their instrument, and perform mariachi music.
Classes are currently being taught for beginner, intermediate and advanced students. With world-class musicians/instructors guiding the program, the Mariachi Youth Academy is a recognized learning institution for the advancement and promotion of the art of mariachi music and performance.