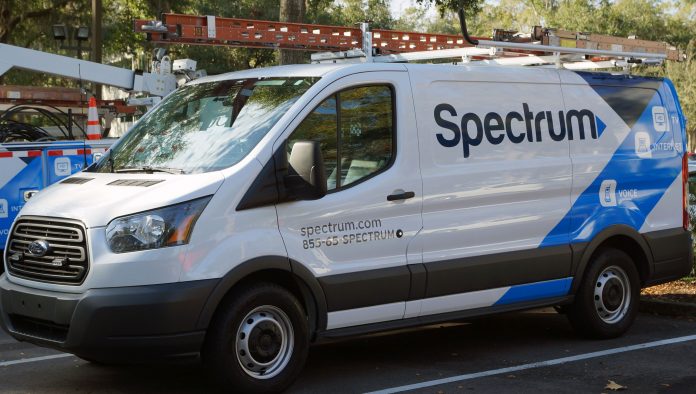 Spectrum, the advanced TV, internet and voice provider powered by Charter Communications, Inc., announced Tuesday it is hiring up to 90 outside sales representatives for open positions in Southern California. This is part of a national effort by Spectrum to fill 500 outside sales positions around the country.
Three job fairs will take place on Wednesday, August 8, from 8 a.m. to 8 p.m., located in Chatsworth, Riverside and Irwindale.

Chatsworth: Spectrum Office, 9260 Topanga Canyon Blvd., Chatsworth, CA 91311
Irwindale: Spectrum Office, 4781 Irwindale Avenue, Irwindale, CA 91706
Riverside: Spectrum Office, 7337 Central Avenue, Riverside, CA 92504
"Spectrum is hosting nearly two dozen job fairs throughout the country, including three in Chatsworth, Irwindale and Riverside, to help attract new outside sales talent," said Scott Niles, Group Vice President, Residential Direct Sales, Charter Communications. "This is part of a nationwide effort to grow Spectrum's outside sales workforce to attract new customers in markets with growth potential."
During the event, candidates will have the opportunity to meet with outside sales leaders to learn about the company culture, hours, pay and training. The company will conduct face-to-face interviews and extend offers to qualified candidates the day of the event.
Outside sales representatives are responsible for door-to-door sales of Spectrum TV®, Spectrum Internet® and Spectrum Voice® to new customers. Representatives must be willing to travel and interact with customers on a face-to-face basis. Benefits include unlimited earning potential, paid sales training, a $2,500 training bonus, paid time off, full benefits, 401(k) savings plan, tuition reimbursement, unlimited mileage reimbursement and free and discounted Spectrum services.
For more details and to register, visit jobs.spectrum.com/saleshiring. For applicants who can't make an event or the city is not listed, apply at jobs.spectrum/outsidesales. To learn more about these positions, watch a video of a day in the life of a Spectrum outside sales representative online at tinyurl.com/SpectrumOutsideSales. For more information on Spectrum, visit www.spectrum.com.