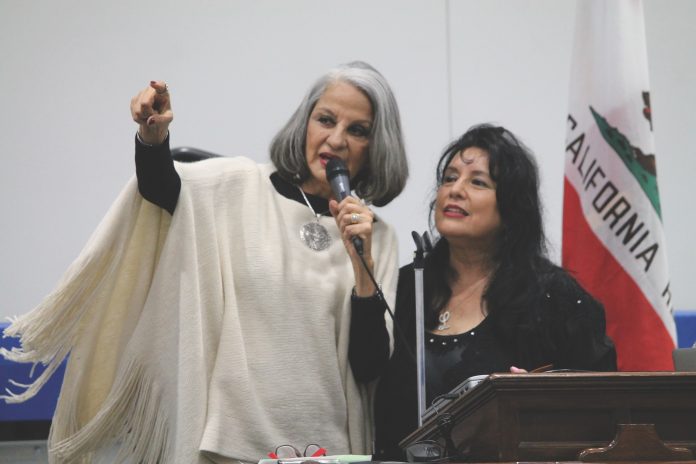 Distinguished Chicano novelist Alex Espinoza, like many first generation college students, delved into adult life unprepared and lacking confidence. It wasn't until he participated in the University of California and California Community Colleges-sponsored Puente Project that he found the bridge to success.
"This program changed my life," Espinoza told about 200 people who attended a ceremony to commemorate the program's 30th year at San Bernardino Valley College last Friday. "Because of Puente, I stand here today."

Espinoza joined dozens of acclaimed professionals and scholars to embrace the accomplishments of a program that has helped thousands of students in the span of three decades.
Founded in 1981 at Chabot Community College in Hayward, California, Puente has established programs at three middle schools, 36 high schools and 61 community colleges throughout the state, according to its official website.
The program focuses on three components–writing, counseling, and mentorship–to encourage students to enroll into four-year institutions and become leaders and mentors in their communities. Specifically, the program focuses on Chicano/Latino Literature–though participation is open to students of all backgrounds.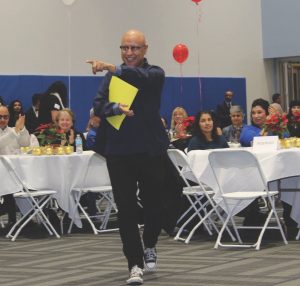 Valley College Counselor Laura Gomez, who was instrumental in the founding of the college's Puente program in 1986, said helping students has provided its challenges and rewards.
"This is something that has to be done for the community," Gomez explained. "There are opportunities available for everyone, but so many feel that it is not for them. It's the successes of the students that are my rewards. It's important to have someone believe in them."
Espinoza, a professor of creative writing at Cal State Los Angeles, confirmed that he was among those in need of guidance. The 45-year-old recalls the crossroads he faced as a student at San Bernardino Valley College.
"At the time I didn't know my life was in danger," Espinoza said. "Until Laura and [English professor] Judith [Ashton] had the courage to show me what my life was lacking."
After successfully completing his time in the Puente Project and receiving an Associate Degree from the college in 1994, Espinoza returned to the college after unsuccessful attempts of finding employment in the film industry.
Espinoza said fellow Puentista and current Puente English professor Alma Lopez provided him with support and motivation. From there, the two formulated a bond that provides a representation of familia–one of the main values Puente instills in its participants.
"Here I was coming back, unsure of things. But here came Alma," explained Espinoza. "She became such a wonderful friend, such a wonderful confidant. It thrills me to know that you're here now–continuing the job that Judith and Laura started."
For Lopez, who was dissuaded by high school teachers from attending college, reading Chicano/Latino Literature helps students see "shades" of themselves in education.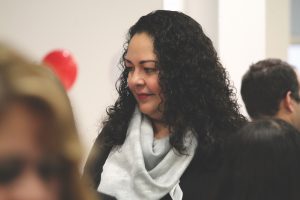 "I love seeing my students realize their potential," Lopez said. "I get to help students from all paths of life–ex-gang members, ex-drug addicts, parents, and fresh-out-of-high-school youth. These are all different stories that I try to bring out of them."
Cal State San Bernardino student Danya Padilla, who participated in Puente during the 2014-15 academic year, believes the program has helped her develop more confidence.
"For me it was the push I needed to keep going," Padilla said. "I'm not afraid of what's out there. I take everything I learned with Puente everywhere I go."