Last Friday and Saturday, May 10th and 11th, a successful food vendor gathering was held in downtown San Bernardino's Court Square.
Over 500 community members attended the gathering to enjoy local food vendors who served tacos, tamales, fry bread, corn and funnel cake.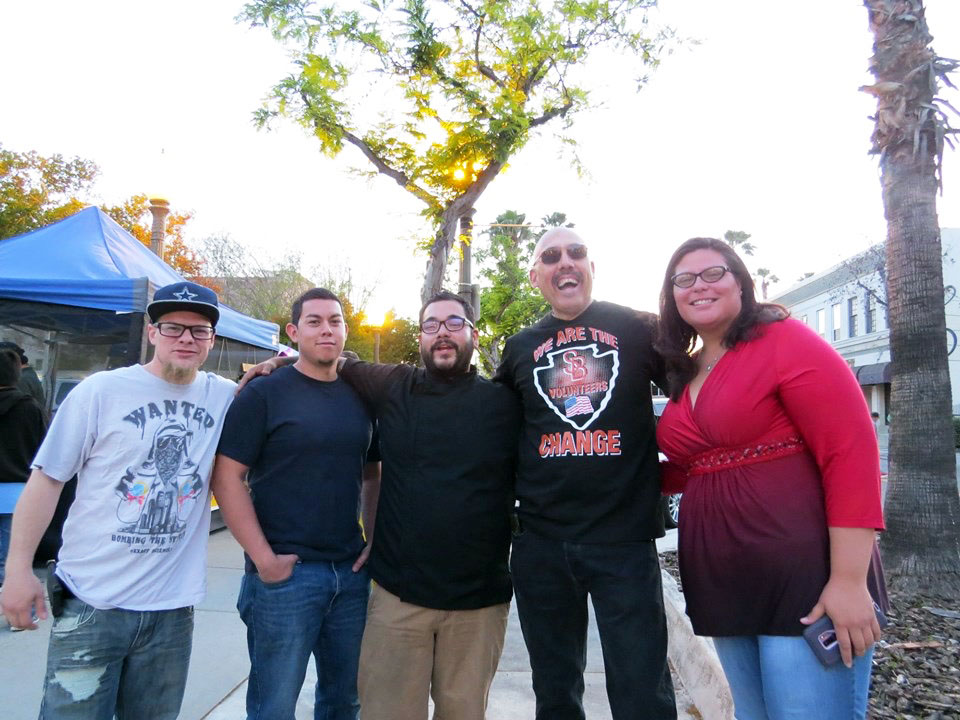 "I want to commend Mr. Mayor Valdivia for being open and supportive of this taco night vendor gathering idea. At this point the city doesn't have an ordinance to regulate street vending," said We Are the Change President Luis Ojeda.
The street vending regulation ordinance was discussed at a city council meeting in April, but the item was tabled and city council asked city staff to re-work the language of the ordinance.
"Our city council gave city staff 30 days to revise the proposed ordinance. So the street vending item should be on a council agenda later this month. The city is currently being flexible and due to Mr. Valdivia's support the other council members are being open minded," continued Ojeda.
Many supporters of the gathering claim it will bring positive life and a better chance for economic wellness to residents of San Bernardino.
"Many residents in San Bernardino make less than $20,000 a year, so this will be a good way to boost our residents' income…it'll be a great resource for revenue generated through our city," Ojeda said.
The coordinators of the event, We Are the Change, which also conducts cleanups throughout the City of San Bernardino, anticipate the vendor gathering to keep booming.
"This past weekend people kept coming throughout the evening and the night. Many of the vendors sold out of food. Some of them went home early because they didn't have anything left to sell," said Ojeda.
"Since the first gathering, I've had so many vendors reach out to me about participating. For those who want to get involved in our San Bernardino street vendor gathering, our food vendors meet every Monday at 320 North E. Street, at 6:30 p.m. and we host a Spanish meeting every Thursday, 6 p.m. at the San Bernardino Court Square," continued Ojeda.
"I want to say to people of San Bernardino…think of this as a new beginning for the city and look at what our community is able to accomplish when we all come together as one," concluded Ojeda.