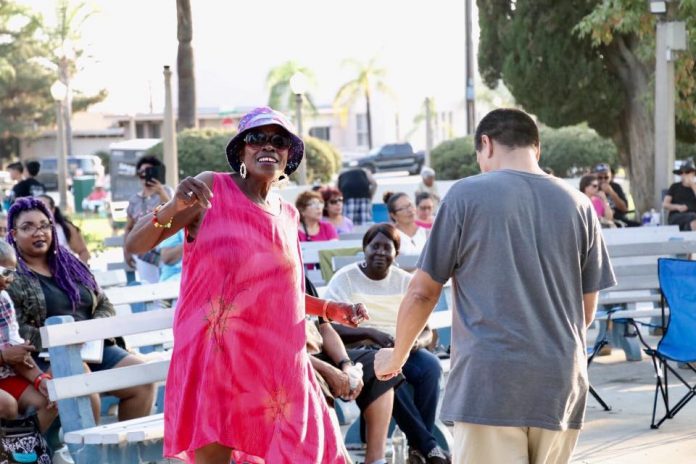 Colton residents can listen to the soothing sounds of mariachi music, soul, and rock and roll by attending Summer Concert Series events at Fleming Park.
The first concert was organized Sunday by the Colton Community Services Department. Motown-inspired group The Jimmy Sterling Experience paid tribute to The Temptations and other groups by playing several of their hits for over 200 hundred people.

Beatles tribute band The BeaTunes is scheduled to perform next Sunday July 23, followed by Latin Flair on July 30, and Suave The Band on August 6.
Residents selected this year's Summer Concert Series lineup by answering a survey, explained Recreation Coordinator Kelly Phelps. Hosting concert events provides residents "safe and amazing" entertainment that promotes local talent and businesses, Phelps surmised.
"This is truly an amazing and fun filled event," she said. "It's a full circle event that always has positive results."
Adults set up lawn chairs and blankets to enjoy the music, while children enjoyed arts and crafts lessons and frolicking around the bound house.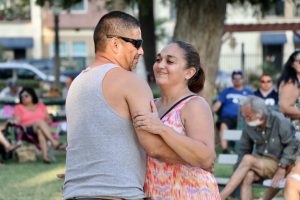 Jimmy Sterling, whose band opened up this year's Summer Concert Series, said he was delighted when he received an invitation to play at Fleming Park by the Colton Community Services Department. The longtime area musician said events like the Summer Concert Series help bring an awareness of the diversity and culture of the Inland Empire.
"We're glad we could provide some soul to the City of Colton," Sterling said. "It's an honor for us to be here."
Couple Gloria and Juan Arrieta were attracted to the park by the R&B and Soul sounds of the Jimmy Sterling Experience.
"We just love their music," explained Gloria Arrieta. "They always put on a good show."
Gilbert Chavez, 58, of Fontana said he's spent the last couple of weekends "getting down" at park concert events in neighboring cities. Concerts provide Chavez an avenue to be at ease and release stress.
"I'm just happy to be alive," he said. "And I'm lucky to be dancing."
Upcoming Concerts:

July 23

The BeaTunes

July 30

Latin Flair

August 6

Suave The Band
Local DJ Carlos Alba Jr. will be also on hand to provide services to the community. All concerts begin at 6:30 p.m. and end at 9:00 p.m.
For more information, contact the Colton Community Services Department at (909) 370-5079 or follow them on Facebook and Instagram.